Massachusetts Homeowners Insurance Guide
Cover your home in the Old Colony State.
Whether you live a quick drive outside of Boston, or you call Springfield home, you deserve the best homeowners insurance coverage in Massachusetts.
Homeowners insurance covers you financially if something were to happen to you, your property, or your stuff. Let's say someone breaks into your home while you're on a weekend hike on the Blue Hills Skyline Trail, or your friend twists their ankle after getting too excited while watching the Celtics game in your living room. The right homeowners insurance can offer policyholders financial protection if something terrible (or just plain inconvenient) were to happen.
Here's what we'll be covering:
What does Massachusetts home insurance cover?
Massachusetts has a lot going for it. A rich cultural history, quality educational institutions, friendly people, great professional sports, and some of the best seafood in the country. All these reasons and more make it clear why the Bay State is a great place to be. The state is full of awe-inspiring natural wonders including gorgeous gorges, majestic mountains, beautiful beaches, wondrous waterfalls, picturesque lakes, and show-stopping fall foliage.
However, there are also some natural risks along with the state's natural beauty. In Massachusetts, floods, thunderstorms, wildfires, power outages, blizzards, and snowstorms are all unfortunate possibilities.
It's worth noting that while no insurance policy can cover you from every single potential mishap, the right homeowners policy can keep you financially afloat through a myriad of typical situations.
You might know that a home insurance policy is a good (and necessary) idea, but you might not have a grasp on all the moving parts. We've got a very extensive, plain English guide here, so feel free to dive deep into the specific coverage options — but for now, we'll break down the basics for you here, so you can get an idea of what home insurance coverage handles in general.
Dwelling
'Dwelling coverage' helps pay for damages to the structure of your home. So, if your pipes burst next winter and cause flood damage to your walls, or a windstorm blows over a tree and damages your home, you're covered.
Other Structures
If one of the dangers mentioned above causes damage to your driveway, fence shed, or other structures on your property, your homeowners insurance has you covered.
Loss of Use
If you can't live in your home due to covered damages, your' loss of use coverage can help pay for a temporary place to stay and basic living expenses such as food, laundry, parking, etc.
Personal Property
Personal property coverage protects your stuff both inside and outside your home. So, if your couch is ruined due to a burst pipe or your laptop is swiped at a coffee shop, homeowners insurance has your back. With Lemonade, if your insurance claim is approved, you'll receive the replacement cost of your personal belongings back in your pocket.
Liability coverage
If your neighbor slips and falls on an ice sheet on your driveway, you could be held liable. If someone is injured on your property or anyone on your policy causes damage to someone else's property or stuff, your insurance company should have you covered.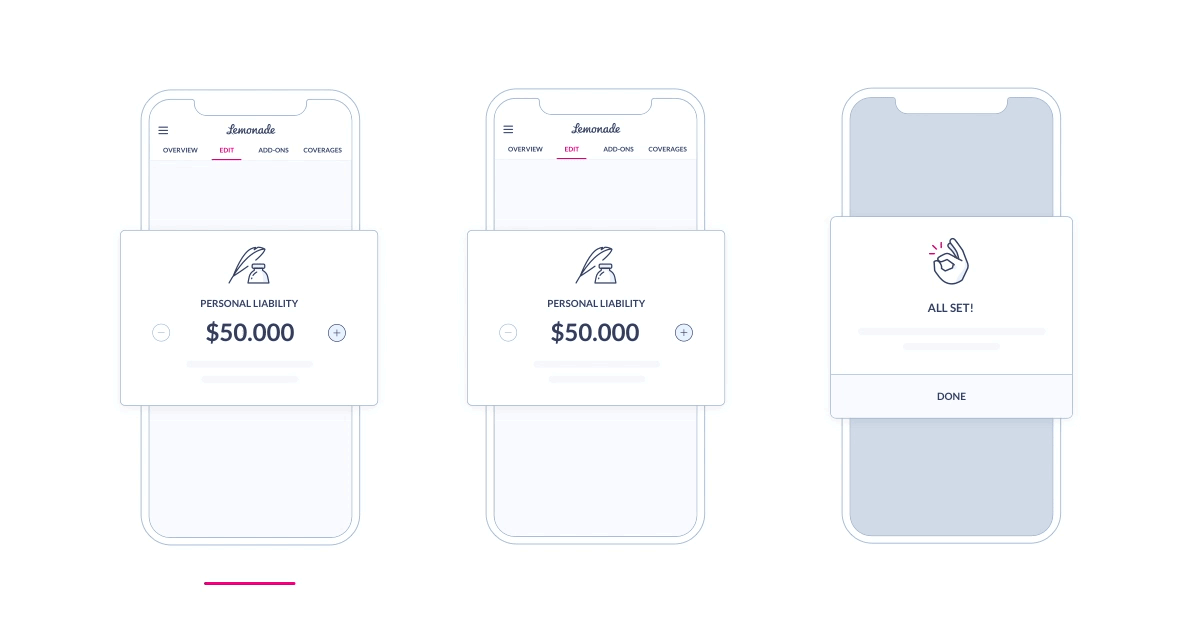 Medical Protection
If your neighbor needs to go to the hospital because of that slip and fall, your coverage will kick in to cover the medical payments. Home insurance covers you if a guest gets injured at your place or if you accidentally cause injury to someone outside your home.
How much are homeowners insurance rates in Massachusetts?
There isn't a standard policy price for homeowner's insurance for residents of Massachusetts. Of course, a Nantucket mansion will pay a different monthly premium than a college student who owns a two-bedroom home in North Adams.
According to Bankrate, Massachusetts residents can get a pretty good deal when it comes to home insurance rates. In Massachusetts, the average cost of homeowners insurance is around $1,312 per year. In comparison, the national average for homeowners insurance is $1,477. How much your homeowners insurance costs depends on your coverage limits, your insurer, your property, and your deductible.
What are the different types of homeowners insurance?
Lemonade offers two types of homeowners insurance policies: one for single-family homes (called HO3 in insurance-speak) and one for condo insurance (HO6). There are minor differences between the two, and an insurance agent can help you choose the right type of coverage depending on the type of home you're looking to insure.
A key difference is that homeowners own and are responsible for everything on their property (home, garage, fence, etc.). Condo owners with HO6 policies are only responsible for the outermost walls of their unit, inward.
Where are some great places to buy a home in Massachusetts?
Boston
Millions of people call Boston and its surrounding suburbs home. The area has immense historical and cultural significance, premier educational opportunities, world-class healthcare facilities, and lots of great shopping.
Boston itself is conveniently walkable, with walking routes like the historic Freedom Trail winding through the city. Head to Faneuil Hall, which has been a marketplace and meeting hall since 1743 and now hosts an eclectic mix of restaurants and specialty shops. The nation's first public park, Boston Common, brings city-dwellers wide green spaces. It features a classic carousel and the Frog Pond where you can ice skate in the winter.
Cultural activities, sporting events, concerts, and festivals abound in Boston, including the Boston Marathon, Harborfest, the Cambridge Science Festival, and Boston Calling Music Festival. At the Boston Tea Party Ships and Museum, you can reenact the historic throwing of tea into Boston Harbor to protest taxation without representation.
Outside of the city limits, the rest of Albemarle County features sprawling bucolic scenery with classic, colonial estates along with charming (and more affordable) townhouses.
According to Zillow, the average purchase price of a home in Boston is $728,730, while the suburbs and surrounding neighborhoods offer a broad range of housing options at different price points.
Cambridge
Famous for being the home of both Harvard and MIT universities, Cambridge in Middlesex County is beloved by families and people from all walks of life. As the home of world-class colleges, city residents enjoy a wide range of cultural events and performances. It's easy to walk or bike everywhere in the city or hop on the convenient buses or trains. Proximity to Boston brings additional employment and shopping opportunities to people living in Cambridge.
Cambridge offers residents a high quality of life. Beautifully maintained neighborhood parks of all sizes allow people to play sports, relax, or enjoy a picnic. Each distinct neighborhood of Cambridge (there are 13!) has its own unique personality.
Outstanding museums, farmers' markets, and rich cultural diversity give the city a worldly feel. Waterways like the Charles River and Fresh Pond water reservoir add charm. The city is safe and lively, with a hip, urban vibe, with bars, restaurants, and coffee shops popping up everywhere.
While lots of Cambridge residents are renters, homes are available for sale, with the average price of a home being $982,371, according to Zillow.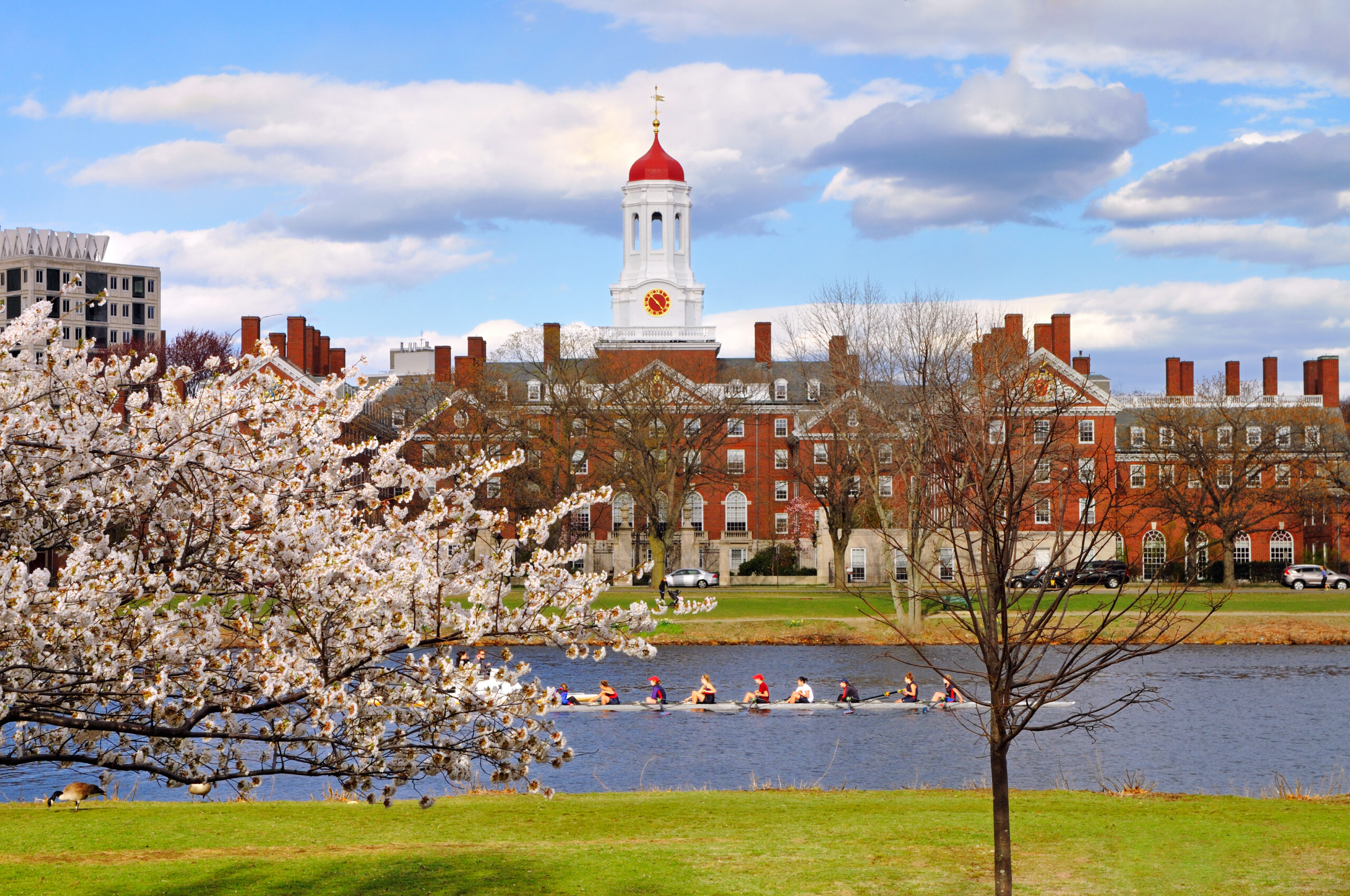 Springfield
Residents of Western Massachusetts often feel like they've hit the jackpot in finding a great place to live. Springfield is one of the better-known cities in the area, and it's got a lot to offer homeowners. Situated on the banks of the Connecticut River, Springfield is in Western Mass's Pioneer Valley, known for its natural beauty.
Education is a priority for Springfield, with excellent primary schools and top-rated colleges. 735-acre Forest Park, one of the largest city parks in America, features an outdoor amphitheater, aquatic gardens, dramatic views, wooded trails, and a zoo. There are many outdoor events and festivals in the park and throughout the city.
Springfield's reasonable cost of living is one of the main factors that attracts people to the city. According to Zillow, the average price of a home in Springfield is $246,698.
Lexington
Just 18 miles northwest of Boston, Lexington is often considered one of the best places to live in Massachusetts. It may be pricey, with an average home cost of $1.46M according to Zillow, but Lexington residents know that the quality of life they enjoy is well worth it.
With the "shot heard 'round the world," the American Revolution began in Lexington in 1775. Many historical parks, monuments, and buildings dot the streets of Lexington, most of which date back to the Revolutionary and Colonial eras. American history comes to life just walking around the picturesque sights of Lexington. Some of the city's more famous landmarks include Minute Man National Historical Park, the USS Lexington Memorial, the Old Burying Ground, Battle Green, and Buckman Tavern.
Lexington is a safe, friendly small city. Employment opportunities in nearby Boston and Cambridge attract affluent families to the area. Residents enjoy athletic fields, a town pool, and an active recreation center. Lexington offers residents a high-quality education and many places for shopping and dining.
Massachusetts real estate brokers to follow on Instagram
Brenda Cuoco brings concierge-style service to real estate brokerage, specializing in the Western Mass market. Brenda's listings include condos, townhouses, single family, and luxury properties.
Buying a home in Cambridge and Somerville is easy if you turn to Charles Cherney. He has a range of condos, multi-family, and single-family homes, as well as a website of informative real estate-related resources.
Andrew McKinney is the one to call if you're looking for a high-end home in Boston. His listings range from luxury estates on sprawling properties to chic urban condos.
Looking for a home in Lexington and the Greater Boston Area? Beth Sager is the expert, with a team of realtors that can help you find your dream home.
Random facts that make Massachusetts great
Home of famous firsts
As one of the original 13 colonies, Massachusetts has the honor of being the place where many of America's famous "firsts" took place. Including the first Thanksgiving in Plymouth in 1621, the first public park (Boston Common), the first American university (Harvard), the first railroad (Quincy), and the first public library.
20th century firsts in Massachusetts include the first liquid fuel rocket, developed in Auburn by Dr. Robert Goddard, as well as the first computer developed at MIT in Cambridge in 1928.
Massachus-EATS?
Bay Staters are known for introducing the world to some unique and delicious foods we've all come to know and love. Here are some of our favorites:
Boston baked beans, made with navy beans, salt pork, and molasses
Boston cream pie, which is more of a cake – not that we mind! Layered with pastry cream and covered in chocolate ganache, it was invented in Boston's Omni Park Hotel.
Apple cider doughnuts, with their cakey-sweet autumn flavors
Toll House cookies—the famous chocolate chip cookies that are loved around the world were created by Ruth Wakefield who ran the Toll House Inn.
Seafood, including oysters, lobster rolls, and crispy fried clams
Fluffernutter sandwiches, that combine peanut butter and marshmallow fluff. Don't knock it till you try it!
If you thought Massachusetts was a long word…!
Lake Chargoggagoggmanchauggagoggchaubunagungamaugg is the name of a stunning lake in Webster, Massachusetts, and it holds the record for the longest place name in the United States and the 6th longest in the world.
The Algonquin Nation named the lake in their language of Nipmuc, and it is believed to mean "fishing place at the boundaries – neutral meeting grounds".
While it's not easy to pronounce, it's a great place to relax and catch a swim. There's a snack bar, bathroom, and a lifeguard on duty in the warmer months.
Built to last
Boston's current skyline features the Prudential Center, Millennium Tower, Winthrop Center, and a few other striking buildings. But there was a time when a much smaller structure was the tallest building in the area.
The Ames Building was built in 1890, and it began as an office building in Boston's financial district. At the time, it was considered the tallest skyscraper in the city. Built with distinctive arches that blend Romanesque and Byzantine-style architecture, it features red sandstone and blue slate on its façade. The Ames Building's roof attracted visitors from far and wide who were eager to catch some of the best views of the city at the time.
In time, the building was added to the National Register of Historic Places. It was turned into a boutique hotel, and is currently a residence hall as part of Boston's Suffolk University. While no longer the tallest building in the area, the Ames Building remains an important architectural milestone.
For all these reasons and so many more, it's clear why Massachusetts is a wonderful state to call home.