Boston Homeowners Insurance Guide 
Cover your home in Bean Town.
Bostonians have a lot of reasons to be proud to call Boston home. From the city's rich history to its iconic foods like clam chowder and baked beans, Boston is a bustling New England city with excellent universities and medical centers. There is no shortage of activities for the whole family to enjoy, and the diversity of Boston's population and neighborhoods truly enriches the experience of living in this Massachusetts city.
If you are moving to Boston or you've been renting a home there already, you may be thinking about buying a home. And while this is an incredibly rewarding undertaking, you need to prepare yourself for the responsibility by ensuring your financial strength and checking your credit score. You'll also want to purchase a Massachusetts homeowners insurance plan.
Homeowners insurance will help cover you if, for example, someone breaks into your home while you're camping in the Berkshires, or if your friend twists their ankle after getting too excited while watching a Patriots game in your living room. Basically, the right homeowners insurance policy offers financial protection if something undesirable (or just plain inconvenient) were to happen.
Here's what we'll cover:
What does Boston home insurance cover?
Boston has a lot going for it. Quality education, great medical care, excellent food, interesting cultural institutions, beaches, and fascinating history all make it clear why this city is a great place to live. In addition, Boston is very close to some great cities, like New York and Philadelphia, and is a quick drive to Cape Cod, one of the most beautiful beach towns in the Northeast. The city is also full of great things to do and see out in nature, like Boston Harbor Islands State Park and the Boston Public Gardens.
However, there are also some natural risks that come with living in Boston. Hurricanes, floods, ice storms, and snowstorms are all unfortunate possibilities.
It's worth noting that while no home insurance policy can cover you from every single potential mishap, the right homeowners insurance policy can keep you financially afloat through a myriad of typical situations.
You might know that a home insurance policy is a good (and necessary) idea, but you might not have a grasp on all the moving parts. We've got a very extensive, plain English guide here that outlines all our home insurance policies and coverage options, so feel free to dive deep into the specifics—but for now, we'll break down the basics of home insurance coverage for you here, so you can get a handle on what an home insurance policy covers, and if you'll need to purchase additional coverage, like flood insurance.
Dwelling
'Dwelling coverage' helps pay for damages to the structure of your home. So, if your pipes burst next winter and damage your walls, or a windstorm blows over a tree and damages your home, you're covered.
Other Structures
If one of the dangers mentioned above causes damage to your driveway, fence shed, or other structures on your property, your homeowners insurance has you covered.
Loss of Use
If you can't live in your home due to covered damages, you loss of use coverage can help pay for a temporary place to stay and basic living expenses such as food, laundry, parking, etc.
Personal Property
Personal property coverage protects your stuff both inside and outside your home. So, if your couch is ruined due to a burst pipe or your laptop is swiped at a coffee shop, homeowners insurance has your back. With Lemonade, if your insurance claim is approved, you'll receive the replacement cost of your personal belongings back in your pocket.
Liability coverage
If your neighbor slips and falls on an ice sheet on your driveway during a harsh Boston winter, you could be held liable. If someone is injured on your property or anyone on your home insurance policy causes damage to someone else's property or stuff, your insurance company should have you covered.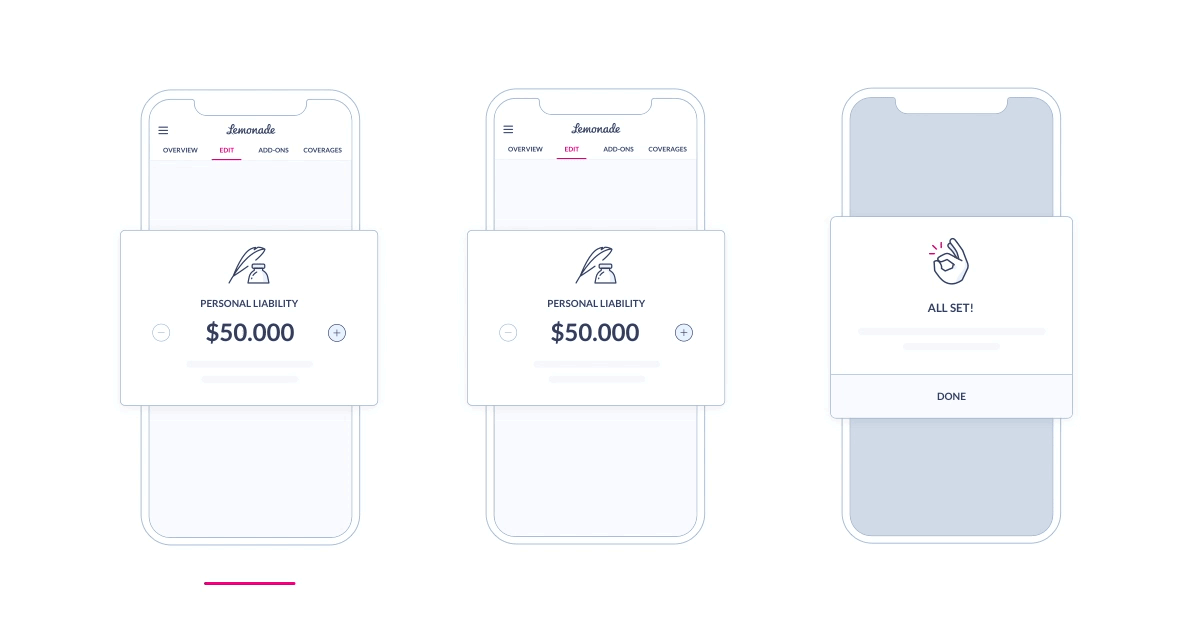 Medical Protection
If your neighbor needs to go to the hospital because of that slip and fall, your home insurance coverage will kick in to cover the medical expenses. Home insurance covers policyholders if a guest gets injured at their place or if you accidentally cause injury to someone outside your home.
How much is home insurance in Boston?
There aren't standard homeowners insurance rates for homeowners insurance in Boston. Of course, a policyholder who owns a Beacon Hill mansion will pay a different monthly premium than someone who owns a two-bedroom home in Hyde Park.
Boston residents pay an average cost of $4,315 per year for homeowners insurance. In comparison, the national average for home insurance rates is $1,477 per year. How much your homeowners insurance costs will depend on your coverage limits, your insurer, your property, and your deductible.
What are the different types of homeowners insurance?
Lemonade offers two types of homeowners insurance policies: one for single-family homes (called HO3 in insurance-speak) and one for condo insurance (HO6). There are minor differences between the two, and you'll choose the right homeowners policy depending on the type of home you're looking to insure.
A key difference is that homeowners own and are responsible for everything on their property (home, garage, fence, etc.). Condo owners with HO6 homeowners insurance policies are only responsible for the outermost walls of their unit, inward. If you have questions, your insurance agent can steer you in the right direction and help you choose the right plan for you.
The best neighborhoods to be a homeowner in Boston
Back Bay-Beacon Hill
This highly sought-after neighborhood is just minutes from downtown Boston by foot. Cobblestone streets and vintage street lights add a remarkable charm to this part of town. Crime is significantly lower here than some other parts of the city, and it's perfect for singles, families with young children, as well as retirees.
The average cost of a home is $776,224. Options mostly consist of large brownstones and rowhouses that add to the elegant vintage-feel. Things to do include heading over to Charles St. to check out the Public Garden or catch a Red Sox game at Fenway Park! And if you get hungry, be sure to grab a bite to eat at Grotto, offering scrumptious Italian dishes.
East Boston
Also known as "Eastie," this neighborhood of Boston is one of the most affordable in the city. Residents can enjoy beautiful views of Boston Harbor in a variety of types of homes, from modern condos to older, renovated houses. The average cost of a home here is $276,989, making it perfect for young couples.
As a resident of Eastie, you can enjoy fantastic Italian food at Rino's or delicious Somalian food at Tawakal Cafe anytime! There's also lovely walking trails at Belle Isle Marsh Reservation, a beautiful salt marsh in the city that you don't want to miss.
West Roxbury
This part of town offers city-dwellers an easy commute into the city, while still feeling away from the hustle and bustle. The schools here are excellent and homeowners can find homes for purchase at an average cost of $407,000.
The Dedham Mall is full of shopping for all ages. West Roxbury also has some great restaurants, like Porter Cafe for a fun night out or Stardust for classic Mediterranean food. There is also plenty of green space, like Millennium Park, which offers beautiful picnicking and walking trails.
Charlestown
With a median home price of $426,000, Charlestown is one of the safest neighborhoods on our list and is great for young families and older couples. This historic area has beautifully-colored row houses and some of the best schools in the city.
There is also no shortage of things to do. History-lovers will enjoy checking out where one of the most infamous Revolutionary War battles occurred at Bunker Hill Monument as well as the USS Constitution Museum to celebrate maritime history. Grab a hot drink and a pastry at Charlestown Tea and Treats or an authentic thin-crust pizza at Figg's by Tod English.
Cambridge
Perfect for students and young professionals looking for a chill vibe, Cambridge offers a wonderful small-town feel while still being extremely close to Downtown. The average cost of a home in this neighborhood is around $1,010,000, making this the most expensive neighborhood on our list – but for good reason.
Cambridge is home to a very diverse, liberal-minded population and is full of top-tier restaurants, bars, and coffee shops. For example, Giulia offers exceptional Italian food—and be sure to check out the exquisite desserts at Oleana's!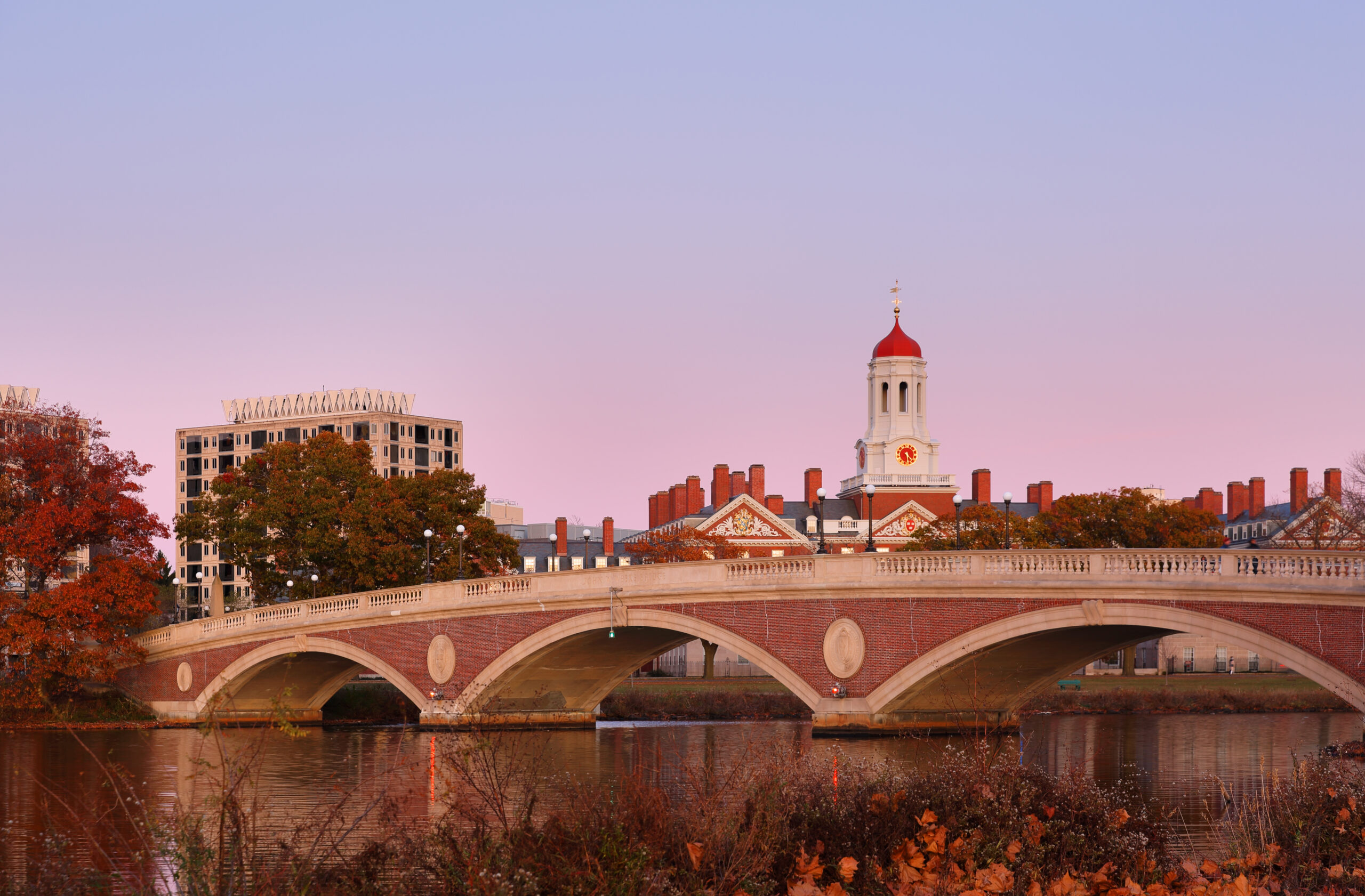 These Boston businesses will make your house a home
Random facts that make Boston great