Washington, D.C. Homeowners Insurance Guide
Get covered in the Federal City.
Whether you reside in one of the surrounding D.C. suburbs or have a view of Capitol Hill from your balcony window, you deserve the best homeowners insurance coverage in D.C. Homeowners insurance covers you financially if something were to happen to you, your property, or your stuff. Let's say someone breaks into your home while you're on a weekend hike at Mount Vernon, or your friend twists their ankle after getting too excited while watching the Washington Wizards in your living room. The right homeowners insurance policy could offer you financial protection if something terrible (or just plain inconvenient) were to happen.
Here's what we'll be covering:

What does D.C. homeowners insurance cover?
How much does homeowners insurance cost in D.C.?
Where to buy a home in D.C.
D.C. real estate brokers to follow on Instagram
Fun D.C. facts
What does D.C. home insurance cover?
The Federal City is an ideal place to live. Because of the district's convenient placement in the Mid-Atlantic east coast, between Maryland and Virginia, the best of everything is only a short drive away. The city itself has plenty to offer including diversity, easily accessible green spaces and parks, sports, a wealth of knowledge, and history galore. D.C. residents get to enjoy all of the four seasons. However, along with the natural beauty surrounding the district, there are also some natural risks, like floods, tornadoes, winter storms, and extreme heat, and even hurricanes—though they are rarer.
It's worth noting that while no insurance policy can cover you from every possible thing in the universe, the right homeowners policy can keep you financially afloat through a host of common situations.
You might know that a home insurance policy is a good (and necessary) idea, but you might not have a handle on all the moving parts. We've got a very extensive, plain English guide here, so feel free to take a deep dive into the specifics—but for now, we'll break down the basic types of coverage for you here, so you can get a grasp on the general things a policy covers.
Dwelling
'Dwelling coverage' helps pay for damages to the structure of your home. So, if your pipes burst next winter and damage your walls, or a windstorm blows over a tree and damages your home, you're covered.
Other Structures
If one of the dangers mentioned above causes damage to your driveway, fence shed, or other structures on your property, your homeowners insurance has you covered.
Loss of Use
If you can't live in your home due to covered damages, your' loss of use coverage can help pay for a temporary place to stay and basic living expenses such as food, laundry, parking, etc.
Personal Property
Personal property coverage protects your stuff both inside and outside your home. So, if your couch is ruined due to a burst pipe or your laptop is swiped at a coffee shop, homeowners property insurance has your back. With Lemonade, if your insurance claim is approved, you'll receive the replacement cost of your personal belongings back in your pocket.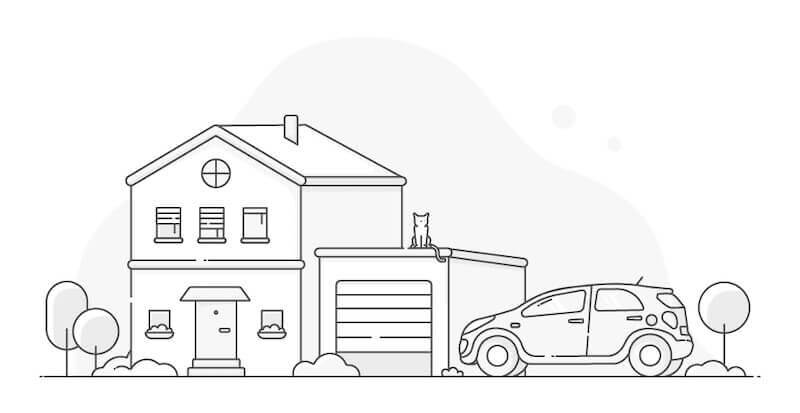 Liability coverage
If your neighbor slips and falls on an ice sheet on your driveway, you could be held liable. If someone is injured on your property or anyone on your policy causes damage to someone else's property or stuff, your insurance company should have you covered.
Medical Protection
If your neighbor needs to go to the hospital because of that slip and fall, your home insurance coverage will kick in to cover the medical expenses. Home insurance covers you if a guest gets injured at your place or if you accidentally cause injury to someone outside your home.
How much are home insurance rates in D.C.?
Homeowner's insurance does not have a standard policy price for residents of D.C. Of course, a Georgetown brownstone or stucco home will pay a different monthly premium than a Master's student who owns a two-bedroom home in Brookland.
According to Bankrate, D.C. residents can get a pretty good deal when it comes to homeowners insurance rates. The average cost of homeowners insurance in D.C. is around $1,211 per year. The national average for homeowners insurance is $1,477 in comparison. How much you pay on homeowners insurance depends on your coverage limits, your insurer, your property, and your deductible.
What are the different types of homeowners insurance?
Lemonade offers two types of homeowners insurance policies: one for single-family homes (called HO3 in insurance-speak) and one for condo insurance (HO6). There are minor differences between the two, and you'll choose the right policy depending on the type of home you're looking to insure. A key difference is that homeowners own and are responsible for everything on their property (home, garage, fence, etc.). Condo owners with HO6 policies are only responsible for the outermost walls of their unit, inward.
Want to learn more? Get a homeowners insurance quote with Lemonade and see your coverage options for yourself:
A few of the best places to buy a home in Washington, D.C.
Georgetown
The oldest neighborhood in the city, Georgetown is a piece of living American history with its cobblestone streets and homes that date back to the 18th and 19th centuries. Georgetown residents enjoy waterfront views on the Potomac River, and the Chesapeake and Ohio River Canal, a national park, is only twenty-five minutes away. The streets are lined by gorgeous oak trees, and the area is surrounded by parks and green space. As you might have guessed, this is the home of Georgetown University, providing diversity and an intellectual atmosphere, with college students on their way to classes. It is also a perfect place for families as it is one of the safest parts of town.
Aside from landmarks and historical buildings, this prestigious area is also full of fancy restaurants and modern shops. Georgetown is the perfect mix of contemporary and metropolitan with a dash of classic old town charm. According to Zillow, the median home value in Georgetown is $1,421,733.
Logan Circle
You would be hard-pressed to find a trendier area in all of Washington, D.C. Logan Circle is hip with a Victorian flair, and is a walkable neighborhood with authentic, well-preserved architecture, cute shops, and mouth-watering restaurants in the famous historic district. The neighborhood is named after a traffic circle where townhouses face the statue of John Logan, a Civil War hero. The historic districts include Fourteenth Street Historic District and the Logan Circle Historic District. The area is safe with a thriving nightlife, making it perfect for young people or the young at heart.
There is a variety of housing options in the area from townhouses, to apartments to studios, so prices may vary. According to Zillow, the typical value of a home in Logan Circle is $667,542.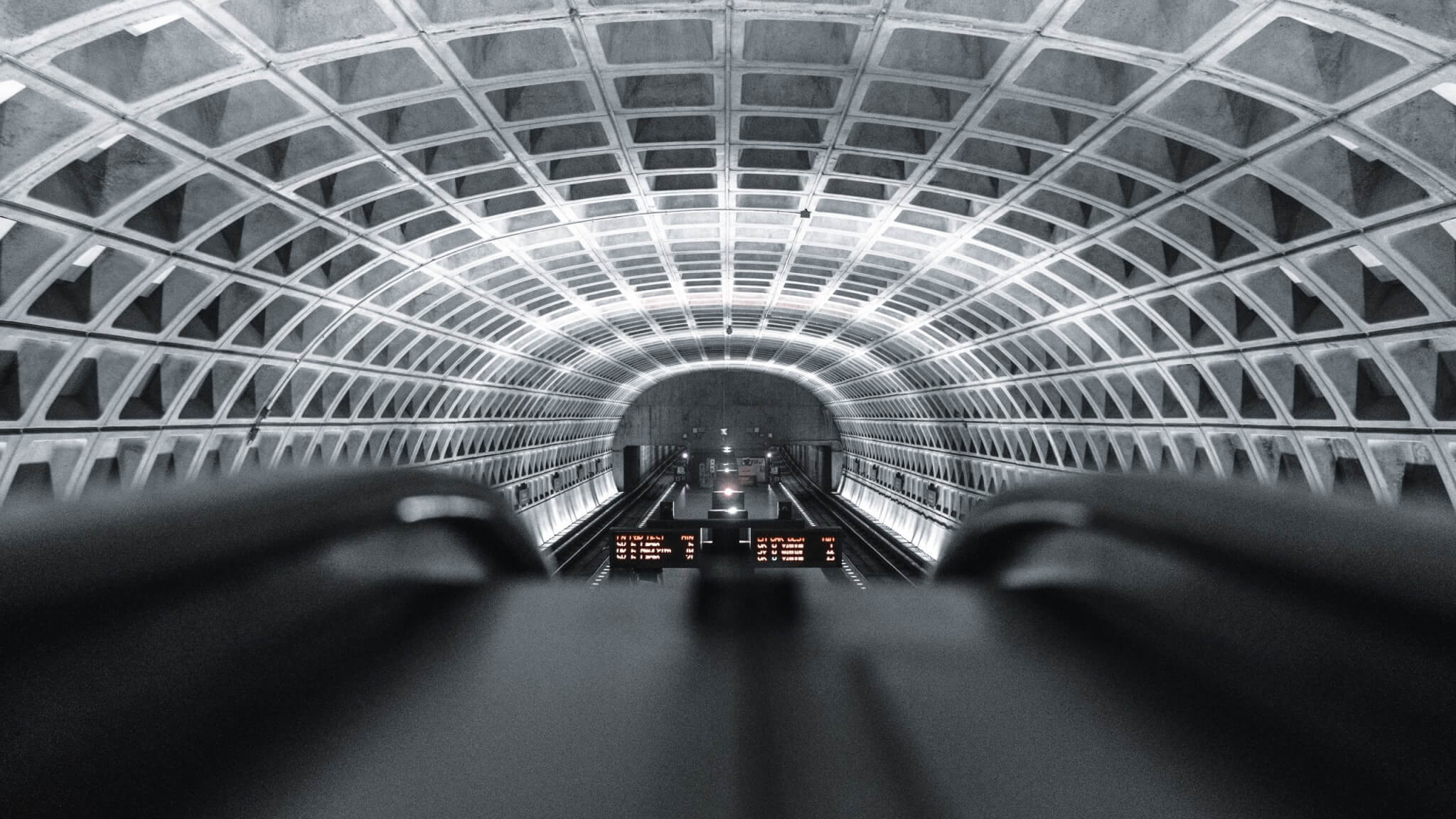 Bloomingdale
If you are interested in a classic Victorian row house in a quieter part of town, then Bloomingdale is the place for you. Of course, most of Washington, D.C. neighborhoods are historic districts, and Bloomingdale is no exception. Less than two miles away from the United States Capitol Building, besides Victorian-style townhomes, the area is made up of renovated brick single-family homes and two-story condos. There are coffee shops, bars, award-winning restaurants, and a farmer's market near the Big Bear Cafe.
The turrets of Bloomingdale are so iconic they are even featured in the opening credits of Netflix's "House of Cards." This neighborhood draws in families and young professionals. According to Zillow, the typical value of a home in Bloomingdale is $958,173.
Foggy Bottom
Also known as West End, Foggy Bottom, located on the Potomac River, boasts riverfront views. It's a hop and a skip from Georgetown and is situated in the middle of the George Washington University Campus, making the neighborhood youthful with its college students and young professionals. It's one of the oldest neighborhoods in D.C., home to historical edifices and the vibrant cultural hub, the John F. Kennedy Center for the Performing Arts, where locals can enjoy live performances.
What just might make it the perfect place to live is its proximity to Rock Creek Park, a 1,754-acre oasis in the middle of the city. The typical value for a home in Foggy Bottom accordiong to Zillow is $482,249.
D.C. real estate brokers to follow on Instagram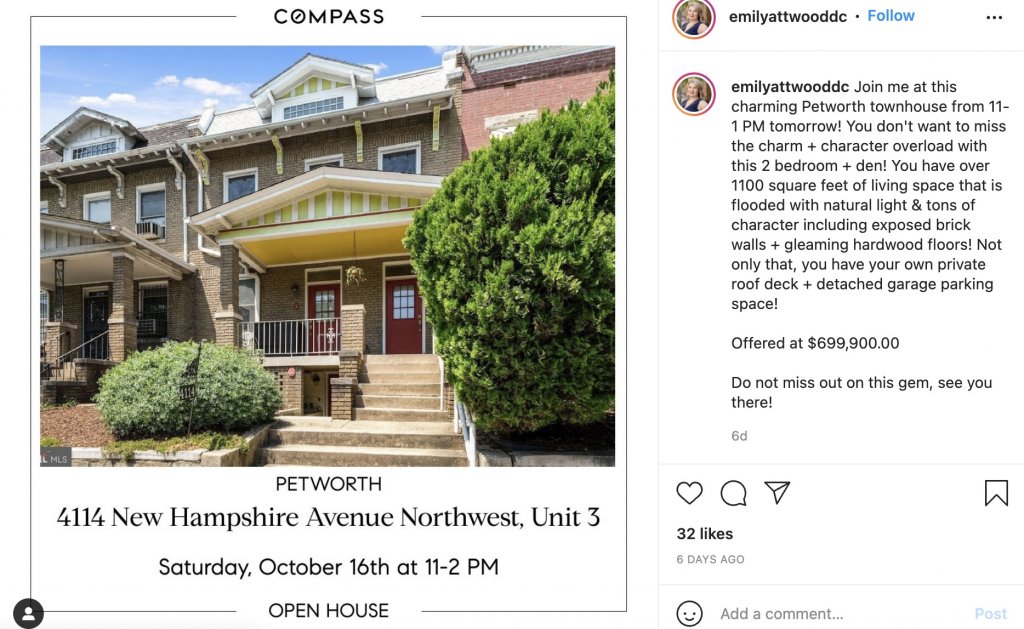 Are you a young professional looking to sell or buy real estate to build equity? Emily Attwood is a D.C. realtor and agent in the DMV who loves what she does. Her passion is to help home buyers and sellers in D.C. recognize the potential investing in real estate provides. Her listings include townhouses with character and charm. She also books lifestyle photoshoots to showcase your space. emilyattwooddc
Jason Trotman of J. Trotman Group is a commercial and residential real estate broker licensed in D.C., Maryland, and Virginia. His listings include homes with modern interiors coupled with unique Italianate architectural design in Shaw, or beautiful Victorian architectural townhouses located in Bloomingdale. He also offers free ebook guides on buying or selling a home. Jtrotmangroup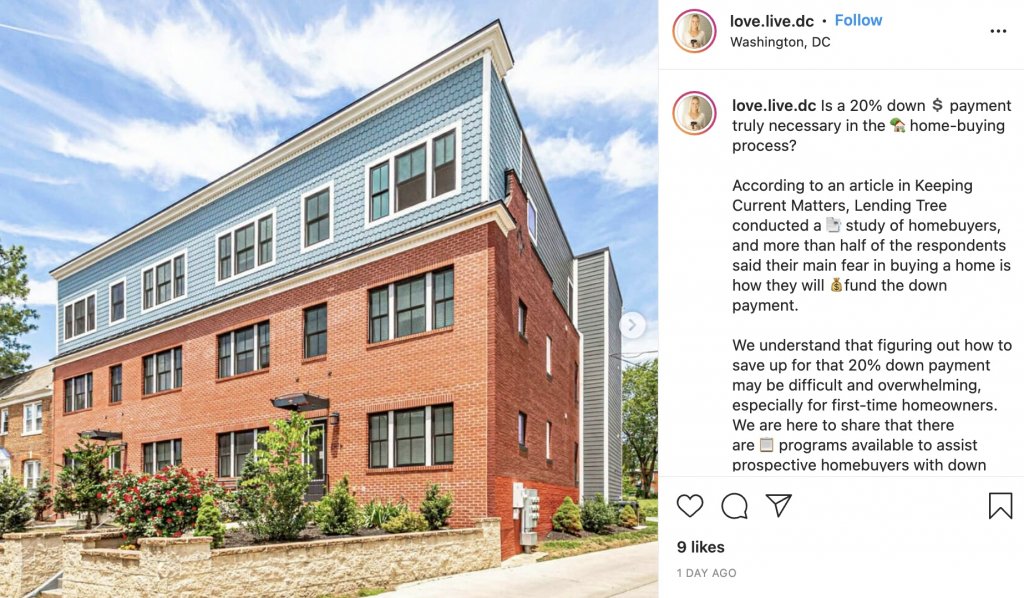 Jessica is part of the Love DC Real Estate Team, whose motto is "Love where you live!" To help you do that, they share information about programs available to assist prospective homebuyers with down payment and closing cost assistance. They have listings in the eclectic and vibrant areas like Adam's Morgan, condos that offer oversized windows with treetop views, or upper-level studios. love.live.dc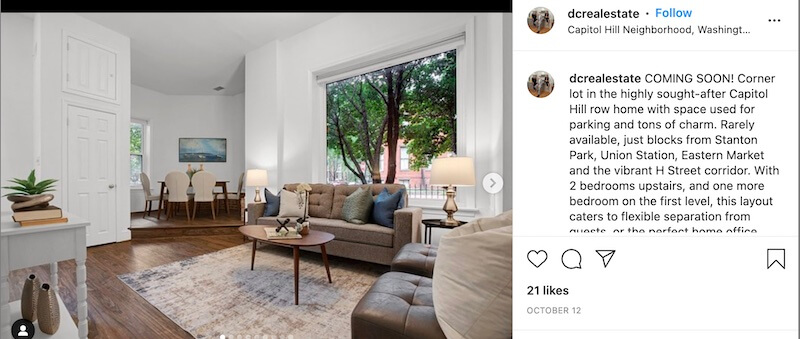 If a charming row home in the highly sought out Capitol Hill or an attractive condo in Logan's Circle is your dream, the District Spotlight Team has what you are looking for. They are glad to advise and assist with any of your Washington D.C., Maryland, or Virginia home search or sale needs. dcrealestate
Random facts that make D.C. great
A lovely Japanese import
Did you know that Japanese cherry trees were imported as a gift from the City of Tokyo in 1910 to be planted along the Potomac River, but they had to be destroyed due to infestation? Since there is a National Cherry Bloom Festival, you know this story has a happy ending, of course. There was a chance for a do-over in 1912, and 3020 cherry trees were planted around East Potomac Park and the Tidal Basin as a celebration of good relations between the United States and Japan. You can see the peak of bloom in April.
"Taxation without representation"
While you might have already known that D.C. residents do not enjoy congressional representation since it was prohibited by the Constitution, you might not have known that representatives and residents have been pushing for it to become a state. For the first time in June 2020, the House of Representatives passed a bill for D.C. statehood. For now, the D.C. license plate will have to remain a traveling protest sign.
Giving D.C. a whole new meaning
The District is named after the first president George Washing, and Columbia is for Christopher Columbus. However, with an awareness of our times, there has been a proposal to change the meaning of D.C. from District of Columbia to Douglass Commonwealth as a tribute to Frederick Douglass, the abolitionist. Not everyone agrees that this is the best solution. Perhaps "Commonwealth of Douglass" is better, as this Washington Times writer suggests.
A monumental tribute
In the National Mall, there are four monuments that are dedicated to non-presidents. One of them is a statue of the legendary Dr. Martin Luther King, Jr., one of America's greatest Civil Rights leaders. The three other monuments are for Revolutionary War captain John Paul Jones, engineer and warship designer John Ericsson, and the lesser-known Founding Father George Mason. The Martin Luther King, Jr. Memorial, is surrounded by a 450-foot long Inscription Wall, and features fourteen quotes from King's speeches, sermons, and writings.