Is New York City Really Over?
Spoiler alert: Everyone has feelings!
The debate over whether New York is over—too gentrified, too rich, not edgy enough—is an old one. But the pandemic has accelerated the conversation. Take a recent brawl in the news between James Altucher, a NYC comedy club owner, and Jerry Seinfeld.
Altucher, who has left town for Miami, came out swinging in an op-ed with a very subtle headline: "New York City Is Dead Forever." Ouch.
What's wrong with the New New York, in his mind? Well, everything… from its dormant theater scene to its shuttered office buildings and restaurants.
"Even in the 1970s, and through the '80s, when NYC was going bankrupt, and even when it was the crime capital of the US or close to it, it was still the capital of the business world (meaning: it was the primary place young people would go to build wealth and find opportunity)," Altucher claims. "It was culturally on top of its game — home to artists, theater, media, advertising, publishing. And it was probably the food capital of the US."
But in 2020? There's not much incentive to stick it out, according to Altucher. Residents who are on the fence, he explains, will realize they can have it better elsewhere: " 'Wait a second — I was paying over 16% in state and city taxes and these other states and cities have little to no taxes? And I don't have to deal with all the other headaches of NYC?' "
Enter Seinfeld, who took Altucher's rant really personally, and responded using the much bigger megaphone of the New York Times. "He says he knows people who have left New York for Maine, Vermont, Tennessee, Indiana," Seinfeld scoffs. "I have been to all of these places many, many, many times over many decades. And with all due respect and affection, Are .. You .. Kidding .. Me?!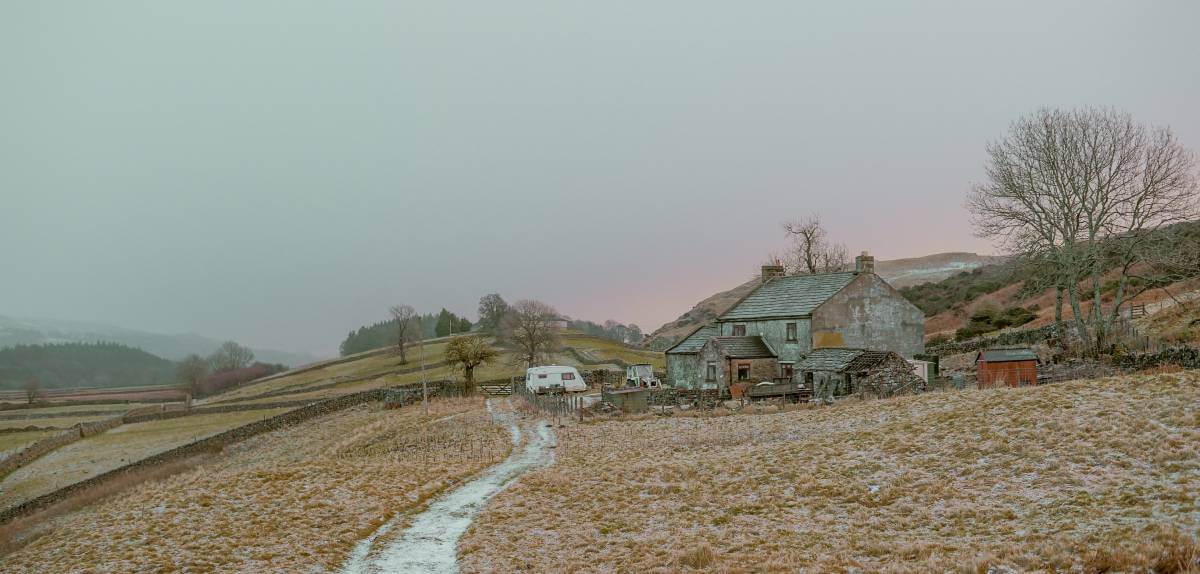 If you haven't heard by now, we're in an unprecedented moment. And yes, New York in particular is still reeling from the devastation of the spring.
The city's traditional social and professional life—bars, concerts, offices—may be on pause. But things are starting to reawaken: indoor dining will resume at 25% capacity by the end of September, and iconic institutions like the Metropolitan Museum of Art are once again open for business. Meanwhile, a new pandemic culture has evolved, scrappy and often delightful. Is the city "the same as it was," or even "slightly normal"? Of course not. But it's not, as Altucher says, "dead forever."
New York magazine, dripping with sarcasm, recently published a piece whose title sarcastically proclaimed that the city "is a fiery hellscape of crime, anarchy, and misery." Their target was the posh non-residents and urban escapees who sneer that NYC is, indeed, dead—or possibly too much of a mess to be worth saving.
"All the outdoor yoga classes, beach volleyball, impromptu dance parties, jazz trios, and socially distanced get-togethers can't obscure the terrible truth: that nobody could possibly want to live in this ravaged Aleppo-on-Hudson," Justin Davidson wrote, tongue firmly in cheek. "The scenes of New Yorkers getting by are inspiring, in their grim way: The human spirit endures even amid the smoldering ruins of civilization."
Davidson's point, of course, is that creative New Yorkers have indeed found ways to make life bearable—and even enjoyable!—despite the bruising realities of 2020.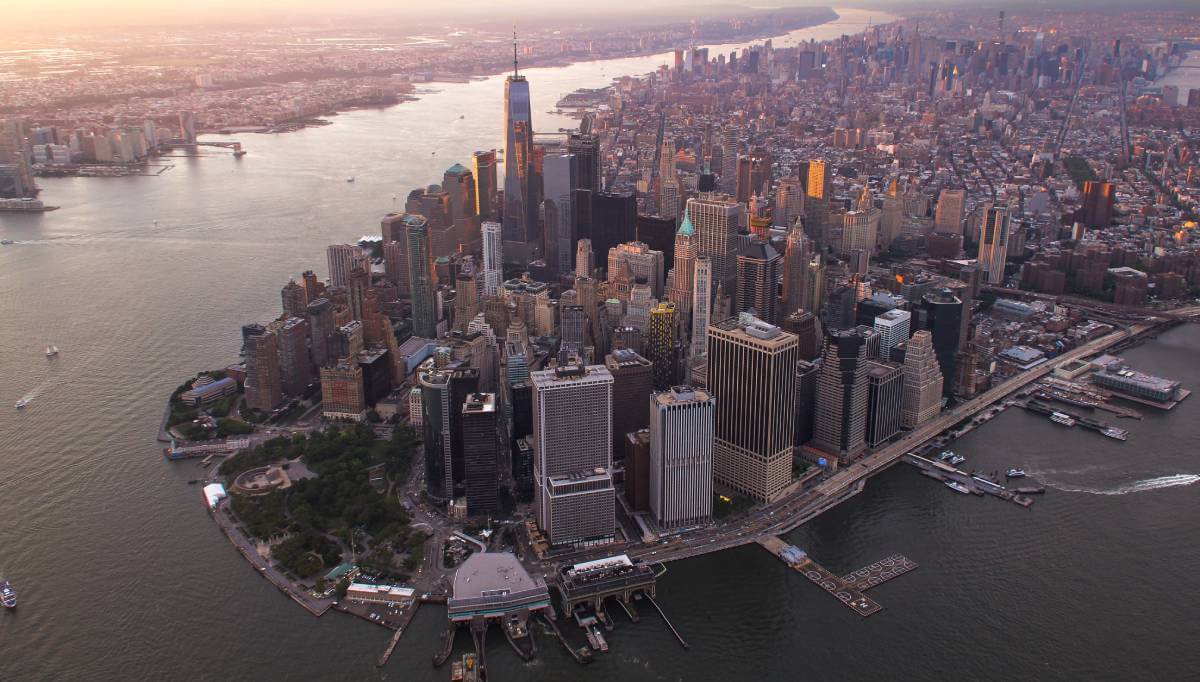 Members of Team Lemonade concur. "I don't think most people actually look at office buildings and think, 'that's New York, baby!," says CX Squad lead Kevin Froleiks. (Though, to be fair, our HQ in Soho is pretty terrific, and we miss it.) "People think of the artist communities more, the Broadway theaters, performance venues, street musicians, visual artists living in converted warehouse communes. Those communities are still here, those people are still working on what they do."
On a more mundane level—thanks to New York's enviably low COVID positivity rate, for now—more basic services are back online. "Stores are open, fruit stands are open, laundromats—the tamale lady near Marcy Avenue still comes through every few days," says Senior CX Specialist Pat Daly, a 10-year New Yorker who lives in Bushwick. "If we're in the 'new normal,' it's not too bad."
Stand-up comedy is alive and well, for free, outdoors. Your local coffee shop is probably doing bustling business, even if you can't camp out inside staring at your laptop for 8 hours (what a shame!). Parks are the new living rooms. And so many people started riding bicycles that there was, for a moment, a shortage of them.
"My enjoyment of NYC has become much more slow and deliberate," says Lemonade Compliance Specialist Laura Jones. "I used to travel all over, but always in a rush. Now, instead of rushing through neighborhoods, I'm walking or biking through them. I'm meandering, not just finding the quickest route between two places."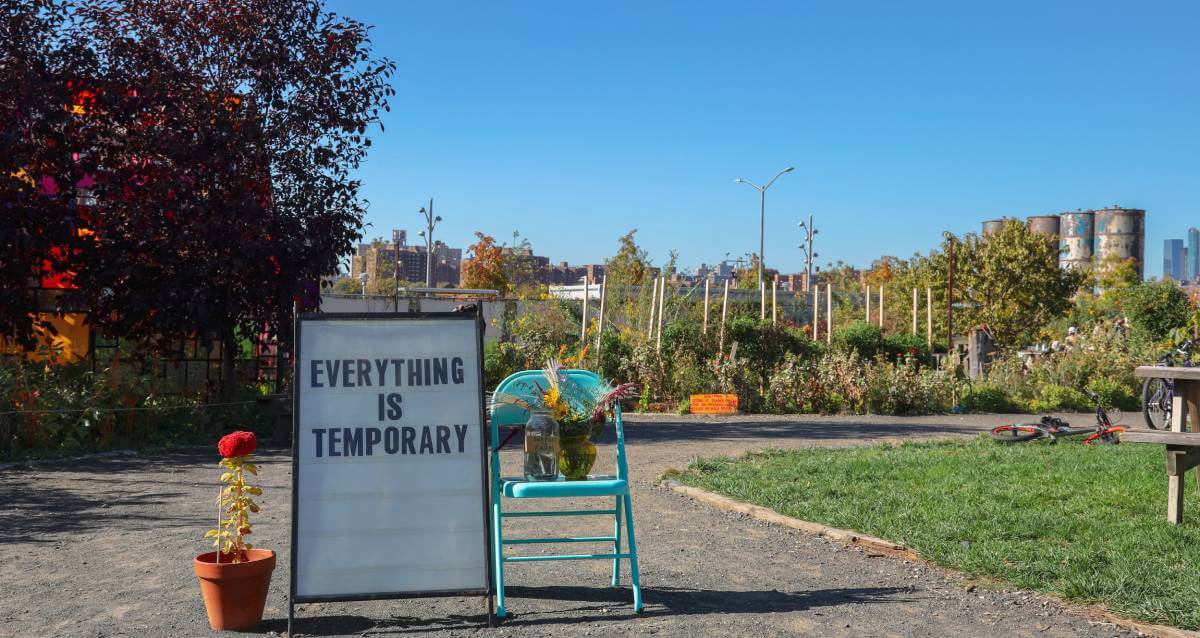 That's not to say that New York is always comfortable, or that it can't be frustrating as hell.
During a recent trip from Brooklyn to sleepy upstate New York, it was impossible for me to resist the urge to peek in the window of local real estate offices. A funky little farmhouse in Rosendale, New York for the same price as a bland condo in Queens? A three-bedroom Victorian outside Hudson for less than a cramped one-bedroom in Chinatown?
With so much in New York City off-limits, it's no wonder that small towns, suburbs, and so-called hamlets are suddenly more tempting—provided you're in the enviable position of being able to make such a choice, of course. If you're renting all your movies on Amazon, who cares if the nearest cinema is 45 minutes away? And if work-from-home is an option, why not live in a place you love, as long as there's wifi?
Even those who fought to make their way to New York can find themselves conflicted. "It's like people have become a threat," says CX Specialist Alexandria Murru, who landed in New York in 2019 after stints in China and Spain. "You can't really escape in the way those in less dense areas can…. It feels like the sacrifices I made in my living quality to stay in NYC have suddenly become irrelevant, so it's hard to justify staying here sometimes."
Other Team Lemonaders mulled over hypothetical fantasies and alternate futures: a cabin in Maine? Experiments in #vanlife?
One colleague has already relocated with her family from a rent-controlled Queens apartment to a house in Linden, New Jersey. "I was very scared at first since me and my husband were never homeowners, and it all seemed to be so scary: the mortgage, and bigger bills," New York Office Admin Alex Mohamed admits. "However, it is now month four, and we are actually spending less not living in the city."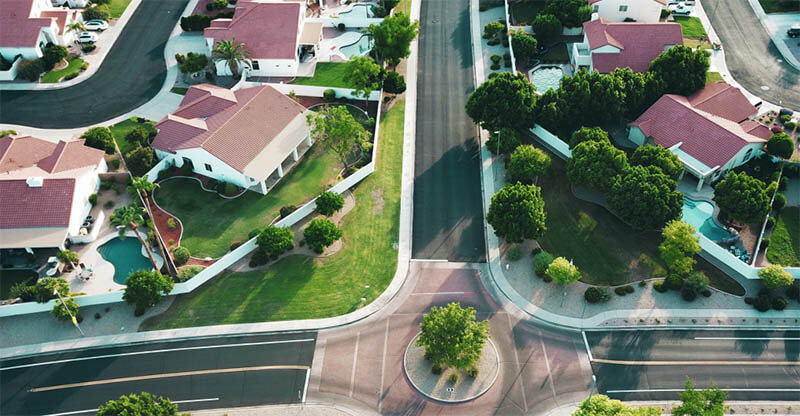 But if you think that urban zip codes everywhere are on the decline, think again. Curbed recently ripped apart the prevalent idea that "cities are being abandoned en masse in favor of suburbs," basing their analysis on data from Zillow: "The past six months of housing data clearly indicate that the trend is really only visible in two places (both of which were, until recently, among the most overheated housing markets on the planet): Manhattan and San Francisco, which were seeing outbound migration prior to the pandemic because of extremely expensive housing."
Likewise, the New York Times recently reported on a semi-buoyant housing market in Brooklyn and Queens. "The exodus, to the suburbs and beyond, has so far been overstated," they note, and "many of those who have left were affluent residents with second homes and had played a disproportionate role in supporting the overpriced Manhattan condo market, which was already slumping before Covid-19."
There's no way to predict the future, to know when a COVID vaccine will be available (let alone whether enough people will take it). Perhaps New York in the summer of 2021 will look much like New York in the summer of 2019… or maybe we'll still be living in some limbo zone, with cultural venues all operating at 25% capacity, and most people too nervous to visit a crowded indoor space.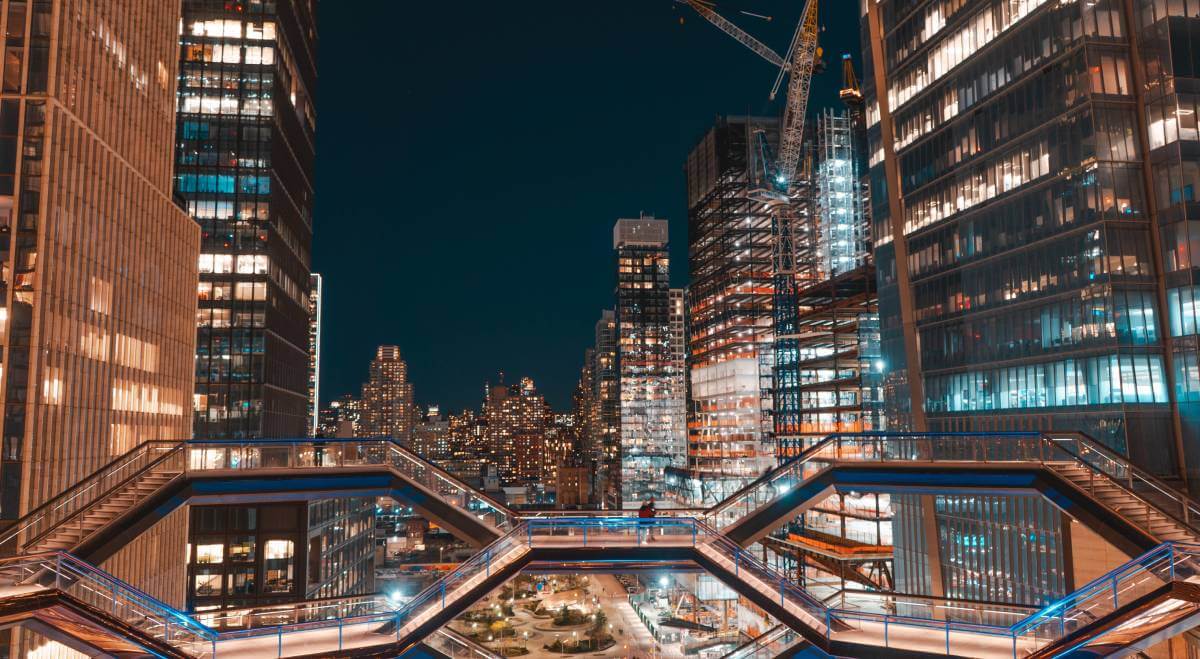 Could anything…good…come out of this mess? Some observers, of course, have noted that the pandemic might offer a reset for New York, a more equitable future, a rebuff to hypergentrification. Some, like Pulitzer Prize-winning art critic Jerry Saltz, seem conflicted: The pandemic and its lockdowns might lead to a D.I.Y. creative flowering in the art world… or to a further consolidation of wealth at the top. Theater professionals, meanwhile, have their own thoughts about what Broadway might look like on the other side of this plague.
But hey, let's be optimistic. There's definitely an argument to be made that the pandemic will reshuffle the city in new ways—creating a community of those who are willing to fight, and even suffer, for the city they love.
"It's entirely possible it will get worse, but I can envision a future where the voices of the wealthy are gone and the voices of the marginalized are finally prioritized," says Murru, "and the city is catered towards the most essential people here, the ones that don't live in penthouses and fancy homes."
"New Yorkers are tough. You know, we've survived a lot," says Lemonade's Head of CX Michelle Cheuvront. "I think we'll just continue to get tougher. To appreciate life, and the little things. Honestly, I'm kinda with Jerry Seinfeld: Manhattan was feeling really crowded, and less gritty. I like a bit of grit."
On a regular basis, the news reminds us that things might be bearable in New York now—when it's warm! And you can hang out with friends in the park, from a safe distance, or eat outside at a ramshackle sidewalk restaurant!—but that this could change with the arrival of cold weather, school reopenings, flu season, a second wave, a third wave, who knows.
It's true that so much pandemic life is now weather-dependent—a rainy day suddenly feels really claustrophobic—but New Yorkers are nothing if not inventive and resilient. Who knows what workarounds and hacks will arise to keep everyone's spirits up once winter arrives?