Similar to Des Moines, after years of population decline, Detroit is now experiencing a total transformation. New spots are springing up around the city, new apartment complexes are emerging, parks are expanding, and the new QLine streetcar is providing easy access to it all.
But it's not all new, new, new. Those investing in the city are also keen on maintaining Detroit's architecture and heritage, choosing to renovate rather than knock down. The result? A bustling town full of fresh new markets, murals, pop ups, distilleries, and eateries that are all well worth the visit.
There are so many to choose from, it's difficult to know where to start. Locals have said that Detroit is more complex and beautiful than the national media makes it out to be, so that's why we rounded up the hottest new spots to visit in Motor City, with recs sourced from those who know Detroit the best: local experts. Thank us later.
BTW, Lemonade offers both homeowners and renters insurance in the great state of Michigan. If you're looking to cover your home, your stuff, and a whole lot more, consider applying with Lemonade.
Eat
1. Gather
Rec'd by our friend Lauren, Gather stands true to its name – it's a simple, tasteful food joint that makes you feel like you're at someone's house, gathering around a table for a delicious meal. And when we say delicious, boy do we mean it. Gather's menu is constantly changing, but they consistently serve up delicious, flavorful, vegetarian-friendly dishes made up of local, seasonal ingredients. Say hello to modern American classics like roasted root vegetables, smoked chicken nachos, and gnocchi. And as you dine at Gather's communal tables, be sure to sample one of their craft cocktails, the perfect pair to their scrumptious dishes and friendly vibe.
2. Lady of the House
Situated in Detroit's trendy Corktown neighborhood, Lady of the House was one of the most anticipated restaurant openings in 2017. It's no wonder it was on several of our Detroit locals' list of recs. It's situated inside the former St. Cece's building, which Detroit restaurateur Kate Williams renovated to create a beautiful atmosphere with natural lighting, while still maintaining the building's 1970s character. The reasonably portioned share plates are all sourced from a variety of local Southeast Michigan farmers, and leftover waste is returned to the farms for composting.
Highlights off the menu include the hearty carrot steak (yeah, carrot steak), the innovative yet simple steak tartare, and the scrumptious rum cake, passed down from Williams' grandmother.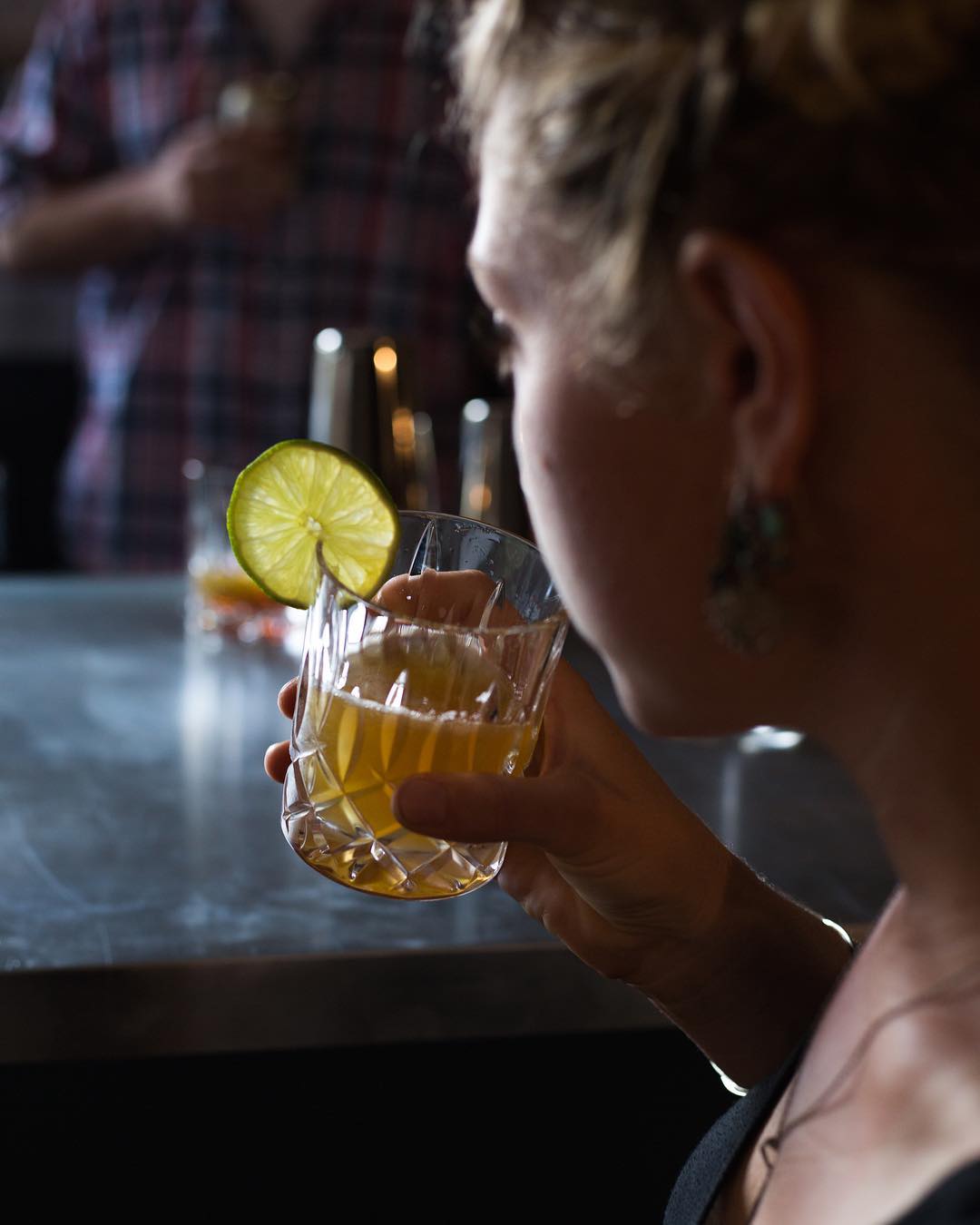 3. Ima
Ima has everything you'd want out of a casual Japanese joint: fast service, friendly staff, phenomenal food, and a vibrant yet cozy atmosphere. Situated in trendy Corktown, Ima is perfect for a casual lunch or weekday dinner. Its menu boasts creative takes on udon, rice bowls, and creative shareable plates like sake steamed clams and jicama shell tacos. Can't decide what to order from their udon selection? We'd go for the forest udon, with ginger beef and soft egg add on. Yum. Warning: This place is totally addicting, so it's a good thing the prices are budget friendly.
4. Folk
Brunch is always a good idea. And it's an even better idea to make it available all day long. Introducing Fork, an all-day brunch cafe rec'd by Detroit influencer J'Adore. "Folk has a comfort-to-table vibe. The restaurant is an extension of the healthful and local market, The Farmer's Hand, and offers drinks such as matcha, turmeric, and rose milk," she told us. The brunch-focused, seasonal menu also has things like a yogurt bowl with rooibos chia pudding and homemade granola, a waffle brekky, and an avo toast with bread straight from Zingermans, the iconic sandwich spot in Ann Arbor (!!). Need we say more?
5. For the love of sugar
To satisfy your sweet tooth, our friend Viviana rec's For The Love of Sugar, a patisserie located on the outskirts of the city center, but well worth the trek. The menu boasts tons of scrumptious treats, from creatively flavored macaroons to delicious cakes that'll make your tastebuds, and Instagram feed, jump for joy. Choose from the carrot cake, triple berry vanilla bean, and the matilda cake that are almost too pretty to eat (key word: almost). And with macaron flavors like fruity pebbles, lavender and honey, creme brulee, and nutella, how can you choose just one?
Drink
1. Bars in the Belt
A guide to Detroit's up-and-coming scene would be incomplete without mention of The Belt, says by Detroit influencer Kate (aka hautemesss). A redefined alley lined with murals and installations, The Belt was recently created to give artists a public space to create and engage with the residents of Detroit. This hipster getaway from the bustling Detroit has now become home to some of the hottest bars in the city. Reps from After5Detroit, a Detroit blog, told us to head to Standby, which has an intimate, speakeasy feel and creative craft cocktails.
And our friend Viviana tells us The Skip is the place to be – it's an outdoor, biergarten style cocktail bar that attracts long, long lines. But we promise, it's worth the wait.
2. The Whiskey Parlor
If whiskey is the name of your game, look no further than The Whiskey Parlor (the name says it all). Described as the 'oldest new bar in Detroit,' this newly renovated space is situated in the historic Grand Trunk Pub, which was constructed in 1879. The menu conserves the spirit of the diverse past of the building, with the drinks named after business owners who have occupied the space in years past. Here, you'll find an extensive list of whiskeys from every corner in the world, and mixologists who take their craft very seriously. If you're into jazz, pop in here on a Thursday night and enjoy some live music.
3. Bad Luck Bar
If you're looking to impress a date, or simply just splurge on a night out, head over to Bad Luck Bar. The grungy alleyway entrance contrasts starkly with Bad Luck Bar's upscale, classy vibe, with high ceilings, hexagonal lights, and an entire wall of high-end liquor. Their list of 13 (unlucky!) cocktails includes intriguing, creative combinations with unusual ingredients that'll have you Googling. We're talkin' lavender popping candy, house made honeybush tea soda, and candy cap mushroom Bon Bon Bon. It'll make a dent on your wallet, but if it's what you're looking for, the extravagant experience is worth it.
4. Candy Bar
Created by Lady of the House restaurateur Kate Williams, Candy Bar is not one to miss. Rec'd by several of our Detroit locals, this brand new upscale, retro bar transports you straight to old Hollywood, with pink velor seats, chic wall design (both inspired by the old Hollywood celebrity hangout Perino's), and a big shiny disco ball imported from Paris. Situated in the trendy Siren Hotel, Candy Bar is now in place of the old Wurlitzer Building, which was literally falling apart until it was purchased by ASH NYC in 2015. Now, this stylish hotel bar is a sweet destination serving up creative cocktails and twists on old classics.
Play
1. The Heidelberg Project
A metaphor of Detroit itself, this outdoor art complex is powered by the community, and has had its high points and low ones too. In its 30th year, The Heidelberg Project's mission has always been to improve the lives of people and neighborhoods through art. Started by Tyree Guyton in the once dilapidated Heidelberg St. on Detroit's East Side, the whimsical houses-turned-art have attracted tourists, documentaries, locals, and celebrities alike. Each house is unique, designed with donated collectibles and discarded belongings put into new use. This year, as the installation celebrated three decades, Guyton announced he would dismantle some of the smaller, less prominent installations on Heidelberg street to make room for a new vision, called Heidelberg 3.0.
2. Marble Bar
If you're looking for off-the-beaten path live music venue, J'adore rec's Marble bar. "Formerly known 'the Eagle,' Marble bar has been transformed from its leather daddy days to the hipster bar it is today. The owner transformed the bar into a great space for live music and a dance party hangout," she explains. This hidden gem in the outskirts of downtown Detroit has several spots to enjoy live music. Grab affordably priced beer or cocktails at the bar, and head over to the main dance floor, perfect for dancing the night away. Or escape to the mezzanine upstairs for some privacy and prime people watching. And if you're looking for some fresh air, enjoy their backyard patio, where you'll find an eclectic mix of music.
3. DIA
Who knew Detroit is home to one of the most highly regarded and expansive art collections in the US? Kudos if you did, because the Detroit Institute of Art is nothing less than the city's crown jewel. It houses more than 100 galleries, including works from Cezanne, Degas, and the iconic mural "Detroit Industry" by Diego Rivera. The building itself is rich with history, and tells its own Detroit story: Located downtown, it was built in 1927, during the heydey post–World War I when the auto-industry boomed, making Detroit one of the world's wealthiest cities. And in classic Detroit style, it was recently renovated.
Since you're already in the area, hop over to the nearby Charles H. Wright Museum of African American History, which houses the world's largest exhibit on African-American culture.
4. Lincoln Street Art Park
Let's set the tone: Lincoln Street Art Park is sculpture park in a (formerly) abandoned industrial site. That's quintessential, up and coming Detroit for you. A hybrid of nature meets urban, this untraditional park was established in 2011 by Recycle Here! and Holden Street Recycling Center founder Matthew Naimi. Wander around and admire the crowdsourced art, pop into the recycling center and learn how you can make changes in your home life to create solutions for climate change, and take a guided tour to learn how the park was transformed from an illegal dumping site into a community-driven meeting place.
5. Trinosophes
Part cafe, part gallery, part performance space, Trinosophes is the perfect day-to-night venue. Come for a coffee and meal, stay for the show. Located in Eastern Market, this bustling Detroit business has a library to browse, a small collection of T-shirts for sale, a branch of Peoples Record Store next door, and daily changing events such as art shows and live music. Check their board in the cafe or their website for a list of upcoming goodies. Decorated with displays of old jazz posters from Detroit, Trinosophes is truly the place to be – we won't judge if you spend the whole day here.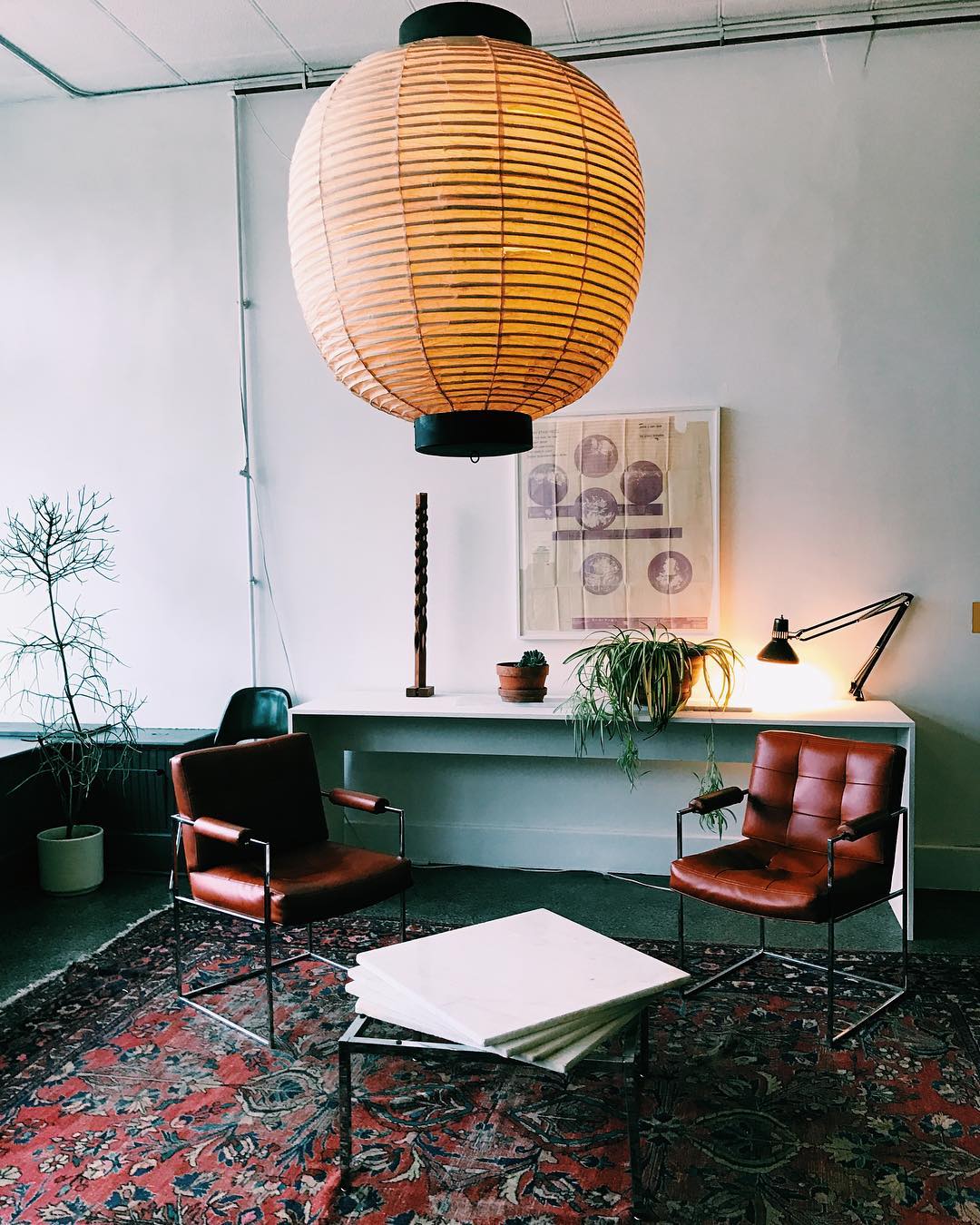 Shop
1. Shinola
There's no better way to showcase your Detroit pride than sport gear made in the Motor City itself. Detroit-born Shinola specializes in handcrafted watches, bicycles, leather goods, and journals. Front in center in Shinola's brand is its emphasis on "Built in Detroit," symbolizing and even furthering the city's renaissance. Its flagship store, situated in Midtown Detroit, is a joy to visit – the decor is beautiful, the service is impeccable, and the drinks (!!) are delicious. The shop hosts an in-house cafe with coffee, tea, baked goods, and light fare. Score. After visiting this modern Detroit landmark, head over to a few other local favorites nearby, including Third Man Records and Traffic Jam & Snug.
2. Sharklion Glasses
Speaking of Detroit brands, Sharklion Glasses is another staple. The pioneers of Detroit-born Sharklion glasses, Sean Yargeau and Brandon Davis, never expected to enter the glasses industry. The architects were experimenting with creating wooden glasses one day, and when they looked at the competition, they noticed that most are thick and clunky. They created their handcrafted glasses with a thin layer of wood veneer, and added carbon fiber to make them durable. And in true Detroit spirit, they named each style after Detroit architecture that inspired them. Now, they have two brick-and-mortar locations, one by the Eastern Market, and the other in the Detroit Foundation Hotel (our fav staycation spot!)
3. Detroit Is The New Black
To complete the trifecta of Detroit-made brands, Detroit Is The New Black definitely merits a mention. Inspired by the growing creative community in Detroit, fashion designer Roslyn Karamoko created this shop to provide staple pieces that speak for the city. Our friend Lauren describes Detroit Is The New Black as a "fashion line and retail space that includes other Detroit brands and designers." This local business houses casual, high-quality clothing for both men and women. Their specialty is their signature 'Detroit Is The New Black' shirt that's so comfy, you'll wanna wear it all day (and night) long.
Time to Explore!
Planning your next Detroit adventure already? Same. Before you set out on the town to eat, drink, play, and shop, make sure your (old + new!) stuff is protected. Take Lemonade for a spin, so you can focus on exploring these hot new spots without worry.