Houston Pet Insurance
Keep your four-legged friends happy and healthy in Space City.
There's no doubt about it, the Lone Star State loves its dogs, and nowhere is this more apparent than in Houston, Texas's largest city. Houston is home to 52 dogs for every 100 humans making it the city with the highest ratio of dogs to people in the whole world – and home to over one million doggy pals.
So whether you've got a Keeshond in Kashmere Gardens, or a Labrador in Langwood, you've come to the right place. We'll take you through the hidden gems and insider tips of being an Houston pet owner, and while we're at it, we'll go through the ins-and-outs of pet insurance so you can keep your furry companion (and your wallet) covered.
What is pet insurance for cats and dogs in Houston? 
Pet insurance assists in covering the costs of your vet bills. You pay a premium each month to the insurance company, and in return, you can care for your canine or feline fur fam without having to worry about how much it will cost.
With Lemonade pet insurance, there are numerous ways to customize your policy with our coverage options:
To begin with, a base Lemonade pet health insurance policy will assist in covering the costs of medication, tests, and treatments if your cat or dog has an unexpected accident or illness.
A base policy is excellent for the unexpected things in your fur fam's future. Still, Lemonade also offers preventative care packages, which are designed to keep your pet healthy and help cover expenses you're probably paying for anyway. By adding this package to a Lemonade policy, you'll also get access to a live medical chat option and will get covered for all kinds of things—like your annual blood tests, vaccinations, wellness exam, and more. There may be some applicable exclusions.
Lemonade offers a Preventative, Preventative+, and a Puppy/Kitten Preventative package. Depending on your pet's age, this package covers things like spaying/neutering, vaccinations, microchipping, and flea and tick treatments.
You can also customize your Lemonade policy with a mix and match of optional add-ons like: physical therapy, vet visit fees, dental illness, behavioral conditions, and end-of-life and remembrance—to help take the bite out of pricey treatments, services, and trips to the vet.

Here's an example of how a Lemonade pet insurance policy works:
Buy a policy. You answer a few quick questions about your German Shepherd, Rocket, and build your pet's policy with the help of our friendly AI chatbot. The monthly premium you pay is determined by various factors, primarily things that you can customize, like your annual deductible, co-insurance, coverage package, and the annual limit on your plan. (If you would like, you can take a deeper dive into how pet insurance works to help you create your perfect policy.) Pet insurance coverage with Lemonade can cost as low as $10/month. Here's a handy breakdown of the whole (simple) process.
Go to the vet. You rush Rocket to the vet after he broke his leg from playing too rough at the dog park. The exam, x-ray, and cast cost you $1,000. Woof. But since you have pet insurance, you don't have to worry about the total amount. Find out what we cover here.
Get your money back. Rocket is safely on the mend, and you get up to a $900 reimbursement back in your pocket from Lemonade!
It's worth noting that as your dog ages, they will require more veterinary care and treatments, which is why it pays to take out a pet insurance policy for your dog as early as possible. If you try to sign your 13-year-old dog up for insurance for the first time, they might be declined due to their age; either way, they're more likely to have pre-existing conditions that won't be covered by insurance. But if you get your new puppy a Lemonade policy right away, you'll be able to continue renewing their policy as they age.
Apply now to get your free pet insurance quote.
Top Houston dog parks
Energetic pup? You're in luck – Houston boasts more than 20 dog parks. Just make sure your pup is up-to-date on their vaccinations and spayed or neutered before you let them cut loose.
Millie Bush Bark Park. Houston's very first dog park is still one of the best. Boasting a full 15 acres for your dog to roam and explore, the park has separate areas for large and small dogs, both featuring swimming lakes, lots of shade, water fountains, fire hydrants, granite trails, and a dog shower for rinsing off at the end of your visit.
Levy Park Dog Park. Set within the six acres of Levy Park in the Upper Kirby District, the dog park features areas for large and small dogs, both with turf covered mounds, water features, and trees to provide shade. The park even has its own beer and burger joint, The Love Shack.
EaDog Park. Urban dogs need somewhere to stretch their legs, and this brand-new park in Houston's EaDo neighborhood lets them do just that. One of Houston's smaller city parks, the space is well-maintained and located in an area full of dog-friendly eateries where you can relax after you and your pooch get some exercise.
Johnny Steele Dog Park. Preserving nature in the middle of the city, the 160-acre Buffalo Bayou Park is one of the country's premier urban green spaces, with walking trails galore. Two acres have been given over to the dog park, with separate fenced-in runs for large and small dogs, a swimming pond, plenty of shade, and doggy water fountains.
Danny Jackson Family Bark Park. Texan dogs need a place to cool down in summer, and this dog park offers just that. The central feature of both the large and small dog runs are the large swimming ponds, perfect for taking a cooling dip on a hot day. There's also a dog wash to hose down at the end of your visit and clear away the mud to help maintain healthy paws.
Support local Houston animal shelters
Houston Humane Society. Every pet deserves to live a cruelty free life, and the Houston Humane society has made it their mission to ensure that they do. The organization takes in animals that are homeless or have been cruelly treated by their previous owners, and cares for them in their state -of-the-art shelter, where enrichment, and finding a stress-free life with a forever family is the goal. The shelter doesn't only rehome dogs and cats – rabbits, guinea pigs, and even horses have found new homes through their care. They also run summer programs for children to learn how to look after pets, helping the next generation treat animals with the respect they deserve.
Friends for Life. The first animal shelter in Houston to implement a no-kill policy, Friends for Life is again leading the way on pet care with it's #unsheltered policy. Friends for Life recognizes that sometimes meeting pets' needs means helping the humans in their family, which is why each week Friends for Life hands offers drive-thru, free vet clinics, handing out free vaccinations, flea treatments, deworming treatments, heartworm preventatives, and more. Dogs and cats waiting for adoption are housed in their shelter, designed to be bright, airy and welcoming, or are placed with foster families until a forever family can be found.
Houston SPCA. Nearly 100 years ago, the animal-loving community in Houston came together to launch the Houston SPCA, and the charity is still going strong. In that time, it has helped millions of animals of all species to live happy, healthy lives in loving families. Making it their mission to ensure no animal is left behind, Houston SPCA takes in and finds new homes for stray and homeless animals, including cats, dogs, small animals, horses, and even farm animals—but it doesn't stop there. They also run an animal ambulance service, and host outreach programs to encourage responsible animal ownership in the community.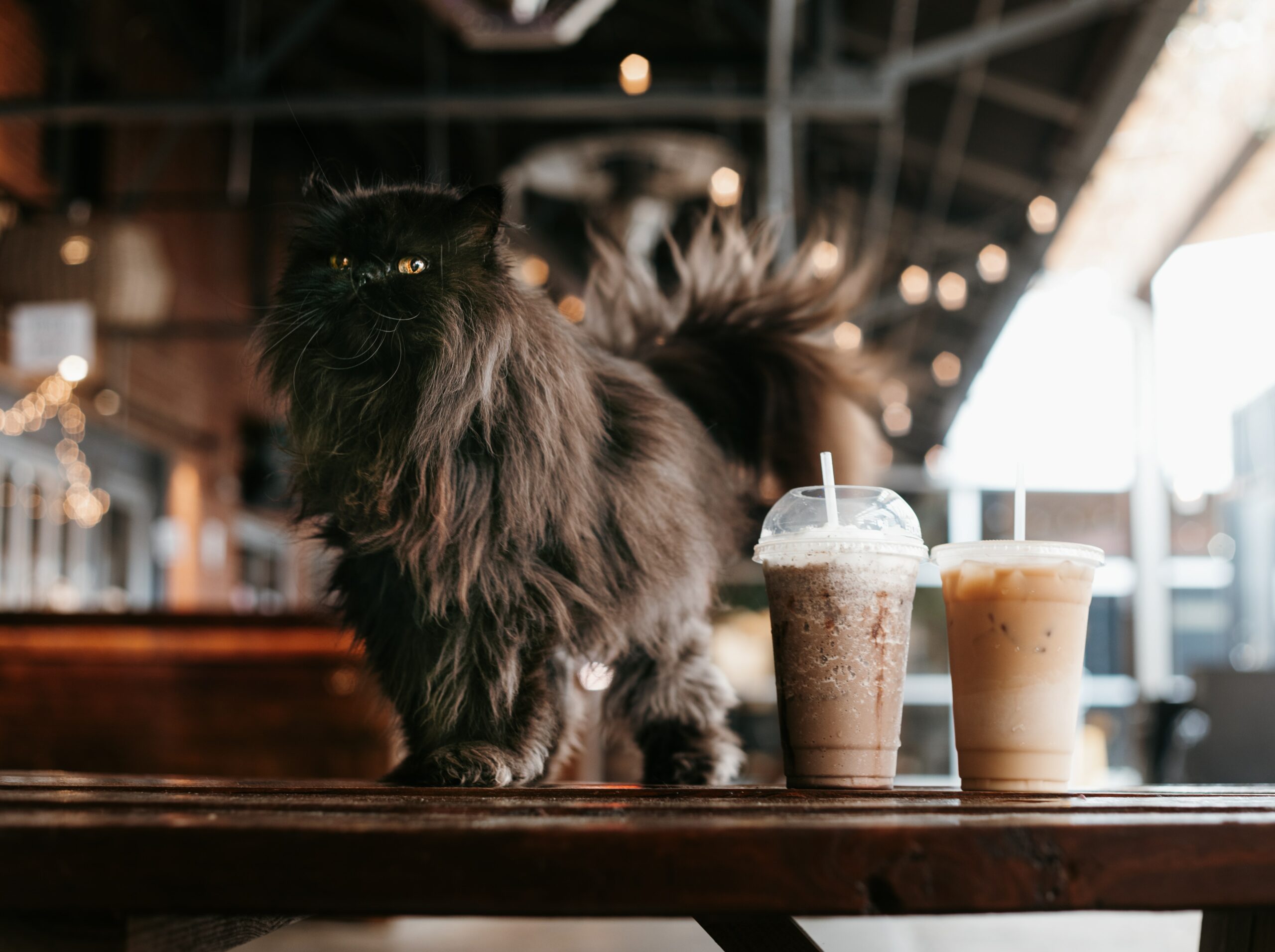 Support Houston-based pet businesses
Support small Houston businesses while keeping your best friend totally pampered!
Before we go…
Isn't being a pet parent just the best? The companionship, the kisses, the laughter! Pets really add so much to our lives. The love that Houston pet parents have for their furry companions is real. Woof.
We love our pets, but sometimes those vet bills can take a real bite out of our wallets, which is why more and more pet parents are choosing to get covered with pet insurance. Learn more about how much pet insurance costs, and whether or not pet insurance is worth it for you.
---
BTW, we've started offering car insurance in Texas! Woohoo! Learn more about our brand-new, earth-loving coverage here.