Homeowners Insurance in Oregon
Cover your home in the Evergreen State.
Whether you're a community organizer in Portland or an antique shop owner in Eugene, you deserve the best homeowners insurance in Oregon.
Home insurance covers you financially against a lot of things that might befall you, your property, or your stuff. Let's say you take a road trip to Mount Hood and a burglar breaks into your condo building while you're away, stealing your bike. Or maybe you're having friends over for beer and wings during the Oregon Ducks game, and your buddy breaks his leg on your front steps. The right homeowners insurance will soften the blow of those unfortunate instances, and many others.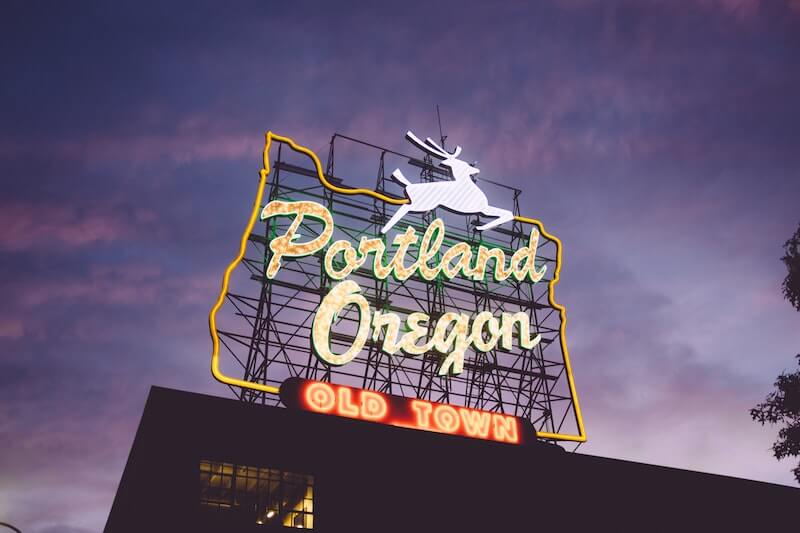 Here's what we'll discuss:

What does homeowners insurance cover in Oregon?
How much does homeowners insurance cost?
What are the different types of homeowners insurance?
Where are some great places to buy a home in Oregon?
Oregon brokers to follow on Instagram
What does home insurance in Oregon cover?
Oregon is full of natural bliss, but the natural landscape can also be cruel—and your state is no stranger to calamities like serious storms and wildfires. While no insurance policy will cover every possible contingency in the universe, the right one will have you amply covered in a range of common situations.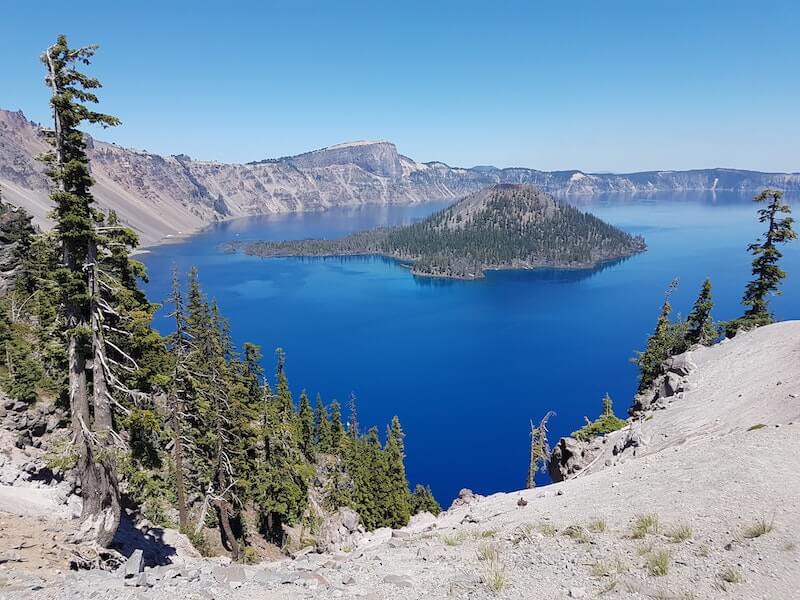 You might know that homeowners insurance is a good (and necessary) idea, but you might not have a handle on all its moving parts. We've got a very extensive, plain English guide here, so feel free to take a deep dive into the specifics—but in the meantime, it'll help to know what sort of things a policy covers.
Dwelling
'Dwelling coverage' helps pay for damages to the structure of your home. So if your pipes burst next winter and damage your walls, or a windstorm blows over a tree and damages your home, you're covered. You're even covered if—God forbid—your home is damaged by a volcanic eruption from Mount Hood.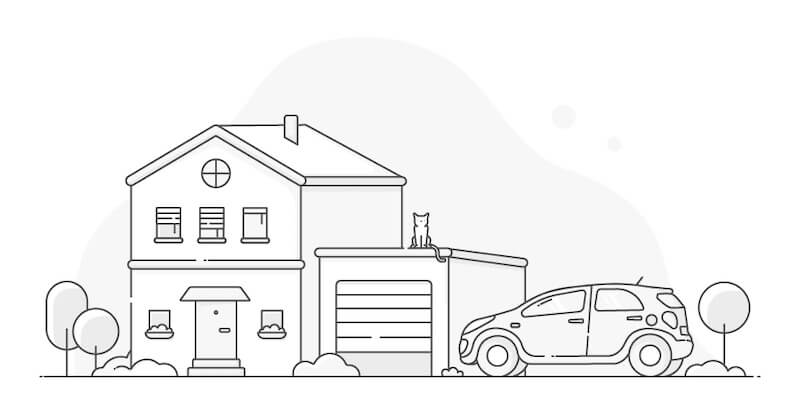 Other Structures
If one of the dangers mentioned above causes damage to your driveway, fence, shed, or other structures on your property, your homeowners insurance can help you out.
Loss of Use
If your place becomes uninhabitable due to covered damages—like a volcano, explosion, or fire—your 'loss of use' coverage can help pay for a temporary place to stay and basic living expenses such as food, laundry, parking, etc.
Personal Property
'Personal property' covers your stuff both inside and outside your home. So if your couch is ruined due to a burst pipe or your iPhone is swiped at the coffee shop after you've browsed Powell's Books, homeowners insurance has your back.
Liability protection
If your neighbor slips and falls on an ice sheet on your driveway, you could be held liable. If someone is injured on your property, or anyone on your policy causes damage to someone else's property or stuff, your insurance company should have you covered.
Medical Protection
If your neighbor needs to go to the hospital because of that slip and fall, your medical payments will kick in. Home insurance covers you if a guest gets injured at your place, or if you accidentally cause injury to someone outside your home.
How much is home insurance in Oregon?
There's no standard policy price when it comes to homeowners insurance. The 60-year-old in an Ashland mansion will pay a different monthly premium than the college student who owns a two-bedroom home in Corvallis, of course. According to Bankrate, Oregon residents have it pretty good when it comes to home insurance rates. "The average cost of homeowners insurance in Oregon is $776 per year for a policy with $250,000 in dwelling coverage," they note, whereas the national average is $1,477.
Average cost of homeowners insurance in Oregon
| City | Average cost of homeowners insurance |
| --- | --- |
| Portland | $1,015 |
| Eugene | $450 |
| Salem | $501 |
| Gresham | $588 |
What are the different types of Oregon homeowners insurance?
Lemonade offers two types of homeowners insurance policies: one for single-family homes, (called HO3 in insurance-speak), and one for condos (HO6). There are minor differences between the two, and you'll choose the right policy depending on the type of home you're looking to insure. In a nutshell, whereas homeowners own and are responsible for everything on their property, (home, garage, fence, etc.), condo owners with HO6 policies are only responsible for the outermost walls of their unit, inward.
Where are some great places to buy a home in Oregon?
Emily Clark of Lemonade's Claims Experience team has first-hand experience living in Oregon. We asked her where she would buy a house in a fantasy scenario, if logistics and budget were no obstacle.
Her #1 pick: Lake Oswego, which she notes is also the hometown of NBA players Kevin Love and LaMarcus Aldridge. Why Lake Oswego? "The beautiful houses, proximity to downtown Portland, great schools—and it's super clean," she says. "Houses here give you that PDX vibe but also make you feel like you're on a little retreat. Many houses on Oswego Lake have a dock in their backyard…yes, please!"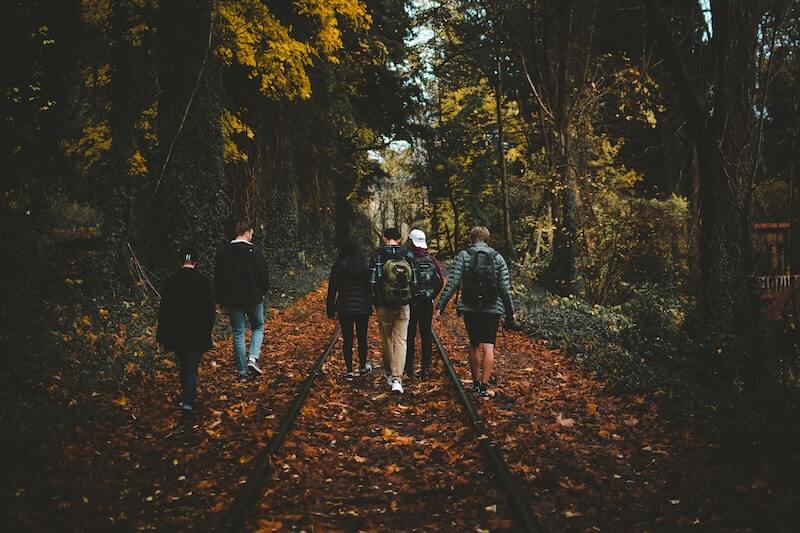 Living a dreamy, lake-adjacent life won't come cheap though; the average home price in Lake Oswego is currently $745,297, according to Zillow, an increase of over 10% from 2020. Currently available properties directly on the lake can run to $3.5 or $5 million.
Clark would also love to own a home in Irvington, a neighborhood in NE Portland, which has "some of the most unique and beautiful homes," she says. "This neighborhood is the epitome of Portland. Every house is different, with cool patios and rooftop views, hidden-gem rooms, and uniquely shaped kitchens, bathrooms, and living rooms. I could explore the houses I've been to in this neighborhood for hours, with all their nooks and crannies."
The current average home price in the Irvington neighborhood is just over $815,000. One charming example we found—a 3-bedroom with a gorgeous front porch, a backyard, tons of interior light, and a detached garage—was asking $825,000 in early 2021.

Last but not least, Clark could see herself buying a home in Bend, Oregon—population shy of 100,000, and about a 3-hour drive to Portland. "I ran a half marathon here a few years ago," she says, "and I was completely distracted on the run…the homes we ran by were absolutely stunning, with views of Mt. Bachelor. Bend is one of the coolest 'small' towns in the US. There's something to do year-round, from the Deschutes River to all the breweries and amazing food. There's Mt. Bachelor, South Sister, and Deschutes National Forest for skiing, hiking, and biking, and Smith Rock is nearby for those who get their thrills rock-climbing."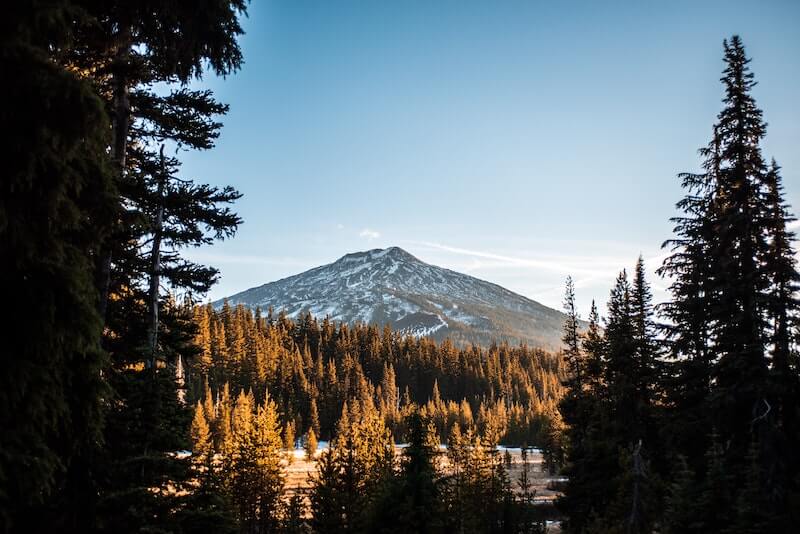 The current average home price in Bend, Oregon is $579,369—up a dramatic 17.2% over the past year. We found a cozy, log cabin-style home (with three bedrooms, and just under 2,000 square feet of space) for around $650,000.
Oregon real estate brokers to follow on Instagram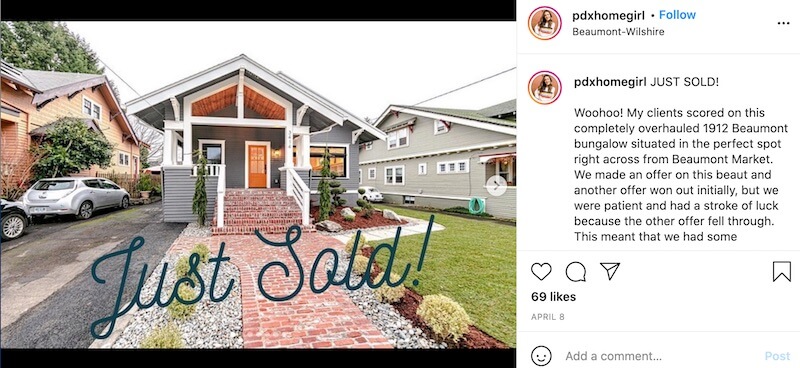 Alex Sand spotlights homes that she's helped buy and sell, along with scenes from her own life in Portland.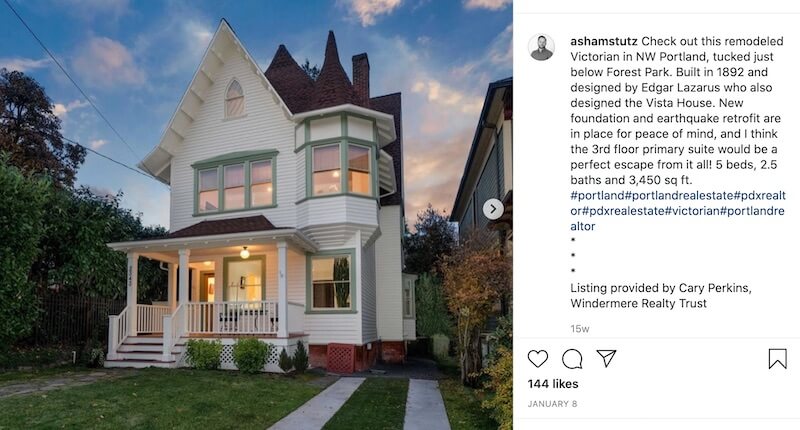 Follow Ash Amstutz if you're looking to buy a higher-end home—or if you just like gawking at gorgeous Oregon properties and imagining what life would be like there.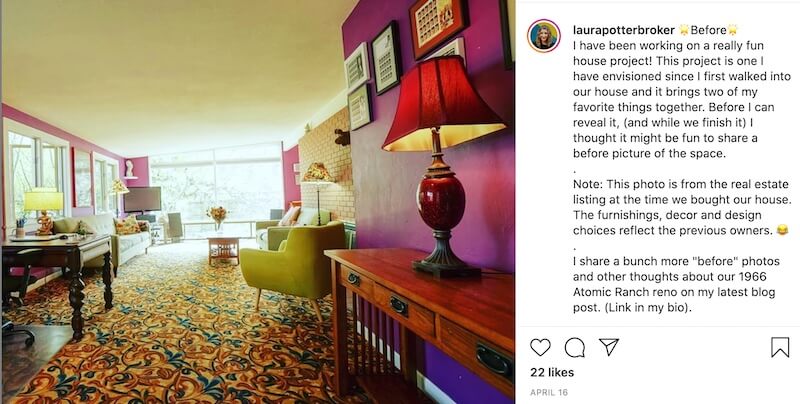 Eugene-based Laura Potter's feed is full of helpful home buying advice, peppered with insights into her own experience renovating her home.
Before you go…
Lemonade has a wealth of resources to school you on homeowners insurance (and home buying) in a no-nonsense, easy-to-understand way. Want to know all about your declarations page? How about whether your policy will cover roof leaks, or e-bikes? And if you're just gearing up to buy a home, here's what you should know about down payments…
When you're ready to learn more about Lemonade's homeowners insurance options, just click below to get started!