Oregon Pet Insurance Guide
Keep your four-legged friends happy and healthy in the Beaver State.
Oregon pet parents: Whether you've got a Siamese in Salem, or a Pug in Portland, you've come to the right place. We'll take you through the hidden gems and insider tips of being an Oregon pet parent, and while we're at it, we'll go through the ins-and-outs of pet insurance so you can keep your furry companion (and your wallet) covered from expensive vet bills.
What is a pet insurance plan?
Pet insurance helps cover the costs of your vet bills. You pay a monthly premium to the insurer and in exchange, you can care for your canine or feline fur fam without stressing about the costs.
With Lemonade pet insurance, there are a few different ways to customize your policy with our coverage options:
For starters, a base Lemonade pet health insurance policy will help cover the costs of tests, treatments, and medication if your dog or cat has an unexpected accident or illness.
A base policy is great for the unexpected things in your fur fam's future, but Lemonade also offers preventative care packages designed to keep your pet healthy, and helps cover routine care expenses you're probably already paying for. By adding this package to a Lemonade policy you'll also get access to live medical chat and be covered for all kinds of things—like your annual wellness exam, blood tests, vaccinations, and more. Some exclusions may apply.
Lemonade offers a Preventative, Preventative+, and a Puppy/Kitten Preventative package. Depending on your pet's age, this package covers things like spaying/neutering, vaccinations, microchipping, and flea and tick treatments.
You can also customize your Lemonade plan with a mix and match of optional add-ons like: physical therapy, vet visit fees, dental illness, behavioral conditions, and end-of-life and remembrance—to help take the bite out of pricey treatments, services, and trips to the vet.

Here's an example of how a Lemonade pet insurance policy works:
Buy a policy. You answer a few quick questions about your Labrador Retriever, Salem, and build your pet's policy with the help of our friendly AI chatbot. The monthly premium you pay is determined by a few factors, mostly things that you can customize, like your coverage package, your annual deductible, your co-insurance, and the annual limit on your plan. (If you want, you can take a deeper dive into how pet insurance works to help you build you build the best pet insurance policy for you.) Pet insurance coverage with Lemonade can cost as little as $10/month. Here's a handy breakdown of the whole (simple) process.
Go to the vet. You rush Salem to his licensed veterinarian after he breaks his leg from going too hard at the dog park. The exam, x-ray, and cast cost you $1,000. Woof. But because you have pet insurance, you don't have to worry about the full amount. Get the scoop on what we cover here.
Get your money back. Salem is safely on the mend and you get up to a $900 reimbursement payout back in your pocket from Lemonade!
It's worth noting that as your dog ages, they will require more veterinary care and treatments, which is why it pays to take out a pet insurance policy for your dog as early as possible. If you try to sign your 13-year-old dog up for insurance for the first time, they might be declined due to their age; either way, they're more likely to have pre-existing conditions that won't be covered by insurance. But if you get your new puppy a Lemonade policy right away, you'll be able to continue renewing their policy as they age.
Apply now to get your free pet insurance quote.
Safeguard your pet from Oregon threats
Snakes, spiders, plants, oh my! Oregon might enjoy a mild climate without the threat of too many natural disasters, but if you're an Oregon pet parent, to avoid an emergency trip to the vet you need to be aware of the local dangers.
Snakes
Oregon is home to fifteen native snake species, one of which is venomous, the Western rattlesnake. The best way you can prevent your pet from getting a snake bite is to be aware.
During daytime hours, snakes love basking in the sunshine on rocks and logs. If you're hiking in nature, keep your dog on a leash so you can pull them back quickly if a snake is in the area. Piles of timber and leaves are ideal hiding places for a slithering visitor so keep those off your property. If you know that a snake has bitten your pet, don't waste a moment trying to figure out whether it was venomous or not. Take them to the vet immediately. Don't try to kill the snake to bring with you either– it's unnecessary for determining the toxicity of the bite and dangerous for you too. Keep your pet calm, as much as possible and keep the bitten area below the heart if you can. There are a few options for snake bite treatment for cats and dogs including antibiotics, pain medication, intravenous fluids and for the occasional severe case, antivenom.
Black widow spiders
It is well-known how poisonous the female black widow is, however she will only bite under provocation. Dark and warm environments are the black widow's favorite spots, such as your attick, garage, or shed. Your feline could end up with multiple severe bites if they try to cat fight with a dangerous spider, especially since playing with their prey is common.
Black widow bite symptoms in both dogs and cats include tremors, extreme pain, muscle stiffness, and even paralysis. Black widow bite have the potential to be fatal in pets. If you suspect a black widow attack, take you pet to the vet ASAP.
Black widow bites can be treated with pain medication, IV fluids, muscle relaxants, and antivenom.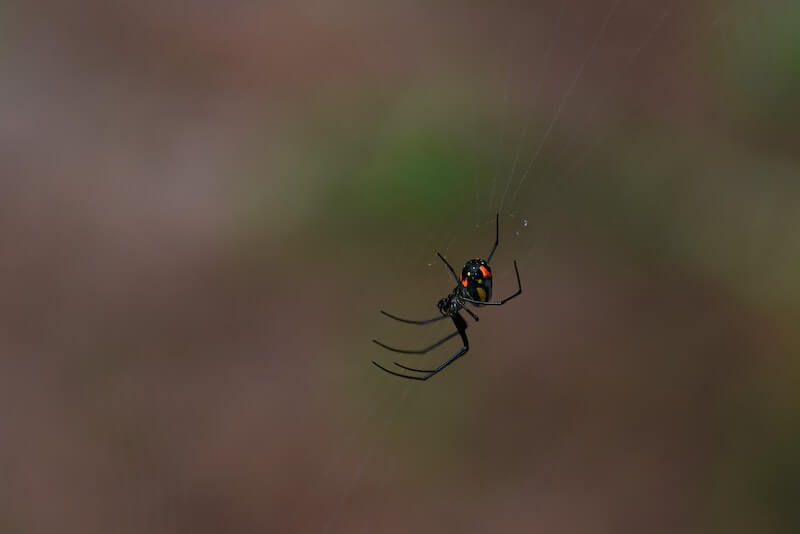 Toxic plants
Most pet parents know that chocolate, onions, and tomatoes are toxic foods for four-legged friends. But what about toxic plants found in nature?
When your four-legged friend goes for a walk or hangs out in the backyard, keep your eyes out for these toxic plants, commonly found in Oregon. If you think your pet has ingested a toxic plant, take them to the vet right away. You can also call the ASPCA animal poison control phone number: (888)-426-4435.
The list of toxic plants that are native to Oregon is long. Below is not a comprehensive list of plants that are poisonous for your pets, but a few that are especially toxic. Contact your local veterinarian immediately if your four-legged family members ingest any plant that you are unfamiliar with.
| Name of plant | Toxic to dogs | Toxic to cats |
| --- | --- | --- |
| Autumn Crocus | √ | √ |
| Azalea | √ | √ |
| Cyclamen | √ | √ |
| Castor Bean | √ | √ |
| Foxglove | √ | √ |
| Kalanchoe | √ | √ |
The Lily Family
A special warning for your feline friends, plants of the lily family (Easter, tiger, day, rubrum, Japanese show) are toxic to cats in particular and can cause kidney failure within 72 hours. Make sure that you remove all lily plants from the home or keep the plants out of reach. Explore our guide to pet-friendly plants if you're interested in learning what plants are safe to keep in your home.
Thinking about adopting a pet? Check out these Oregon shelters!
Top Oregon dog parks
Energetic pup? Let them run wild in one of Oregon's many off-leash dog parks. Just make sure your pup is up-to-date on their vaccinations and spayed or neutered before you let them cut loose.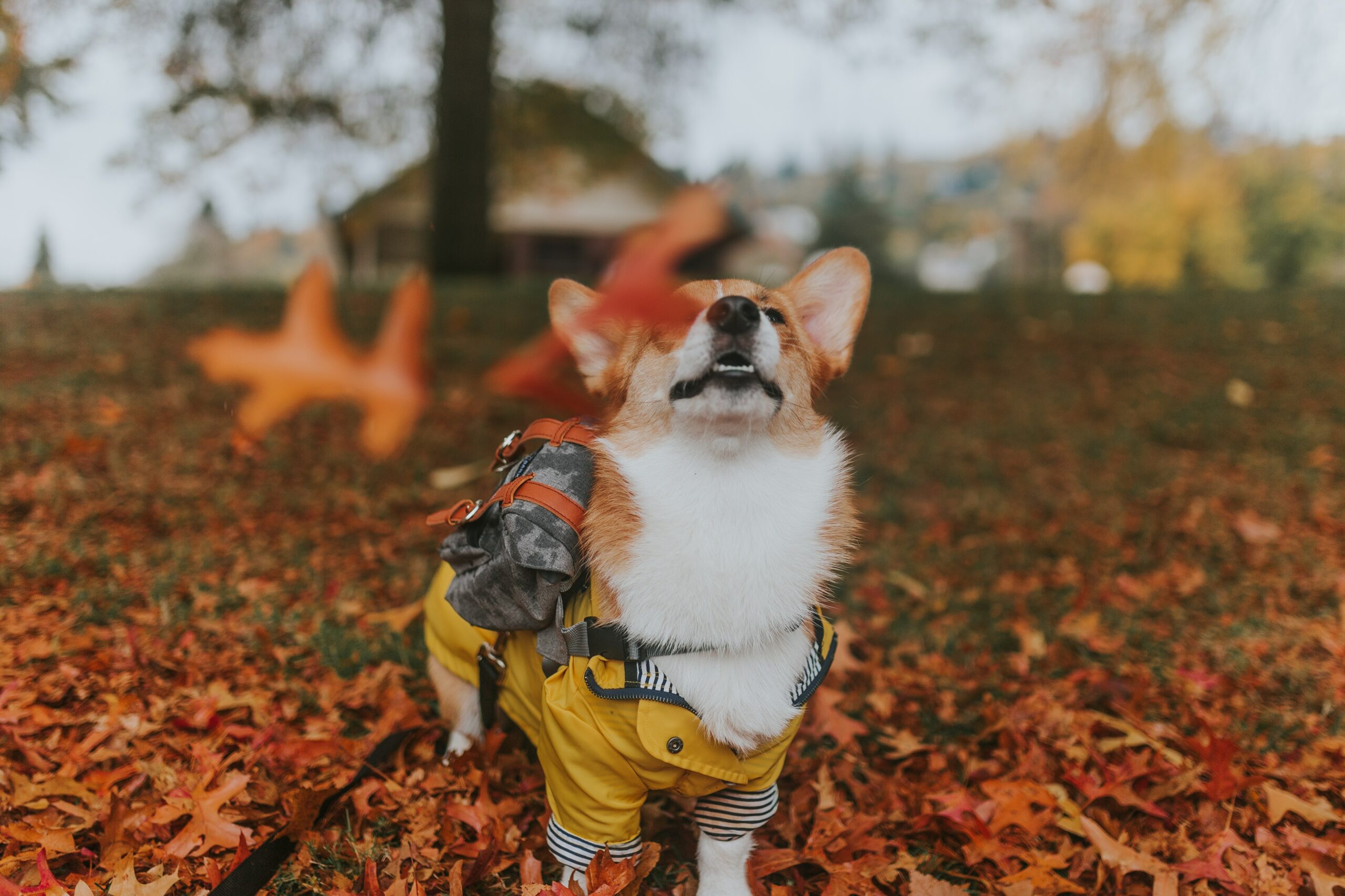 Support Oregon-based pet businesses
Support small Oregon businesses while keeping your best friend totally pampered!
Before we go…
Isn't being a pet owner just the best? The companionship, the kisses, the laughter! Pets really add so much to our lives. The love that Oregon pet parents have for their furry companions is real. In fact, a study from Oregon State University found that family dogs move in synchrony with their humans and often make eye contact. That's beyond puppy love right there. We love our pets, but sometimes those veterinary bills can take a real bite out of our wallets, which is why more and more pet parents are choosing to get covered with dog insurance or cat insurance. Learn more about how much pet insurance costs, and whether or not pet insurance is worth it for you.
---
BTW, we've started offering car insurance in Oregon! Woohoo! Learn more about our brand-new, earth-loving coverage here.