Does Homeowners Insurance Cover Hail Damage?
What the hail?
If you've ever found yourself in the middle of a hailstorm, you know those frozen ice balls can pack quite a punch—especially if the ones whizzing down at you are of the golf ball-sized variety.
While hail can strike at any time of the year, most hail storms occur in the spring and summer months, with May marking peak hail season. That means an increased risk of significant damage to your home, your car, and your stuff.
In 2020 alone, 6.2 million American households experienced hail damage at least once. Hail is no joke, wracking up billions of dollars in property damage every single year.
We'll go over how your Lemonade homeowners insurance policy (and car insurance policy) can protect against hail damage—and also discuss how you can defend your property from the wrath of hail.
Here's what we'll cover:
Is damage caused by hail covered on a home insurance policy?
Yes, indeed!
Hail is grouped with windstorms on a Lemonade renters or homeowners policy as a named peril: an insurance-covered event that could cause damage to your home or your property.
So, let's say hail damages your roof, causing a leak. Water soaks through your ceiling, damaging your clothes, furniture, and laptop. Luckily, you'd be covered for the repairs to your roof, and we'd also help repair or replace your ruined stuff.
Some fine print: If you live in a hail-prone area, Lemonade might ask you to add a separate windstorm deductible to your policy. If relevant, this deductible would be between 1–5% of your total dwelling coverage, and would be applied on any approved windstorm or hail claims.
When is hail damage not covered?
Just like for other causes of loss, the policy only will allow for payment from covered damages that happen within the policy period. If you have existing hail damage to your roof before you sign up for a policy with us, we wouldn't be able to pay to repair or replace your roof for damage from hail. If, however, your roof is damaged from a hail storm that happens after your Lemonade policy is effective, we may be able to pay for the cost of repairing or replacing the roof.
If your roof showed signs of wear and tear, mold, or general lack of maintenance, it is more likely to get damaged from hail. If your roof is over 15-20 years old, depending on the material, it might be time to replace your roof altogether.
The more you show your insurer that you maintained your roof and prevented damage as best you could, the greater the chance your policy will cover you.
It's also important to note that in certain, specific areas especially prone to hail, your homeowners insurance policy might have a windstorm and hail exclusion—meaning damage from these perils is not covered. As always, read your policy closely, and inquire if you have questions.
What if my car gets damaged by hail? Am I covered?
Not by your renters or homeowners insurance policies.
But… does car insurance cover hail damage? Yes–if you've got comprehensive coverage. This is one reason why it pays to carry more auto insurance coverage than what your state might legally mandate.
To prevent dents and damage to your car in the first place, park your vehicle in a garage or carport whenever you can, especially when you know there's a big storm rolling in. If that's not available, consider investing in a protective cover that can cocoon your car in advance of a hail storm.
How can I protect my roof from hail damage?
Maintain your roof
When it comes to keeping an intact roof over your head, the best offense is defense. Regularly clearing debris and replacing broken shingles will help your roof stand a chance against hail.
Upgrade your shingles
Next time you replace or repair your roof, consider upgrading to impact-resistant shingles. Class 4 shingles are considered as tough as they come. How tough? Well, in order to get a Class 4 rating, the shingle must withstand having a two-inch steel ball dropped multiple times from a height of 20 feet.
Prune your trees
The weight and force of hail can take down tree branches, causing damage to your roof, your car, and your property. Call in an arborist around once a year to cut back tree branches, so they don't hang over your home in case they get taken down by a big storm. (This is yet another case where paying a bit of money upfront might save you tons after the fact.)
Before we go…
As winter melts into spring, it can be hard to remember that severe storms can still strike. By understanding your homeowners insurance, you can get a handle on what you are (and aren't) covered for.
Since heavy rain and hail generally go hand-in-hand, you might want to read up a bit more on flooding and roof leaks and your Lemonade insurance policy. (Spoiler alert: Homeowners policies do not cover flooding, and you'll want to pursue a specific policy if your home is prone to floods.)
Ready to keep schooling yourself on all things inclement weather? Learn more about syour Lemonade homeowners insurance policy and how it pertains to:
Which states currently offer homeowners insurance?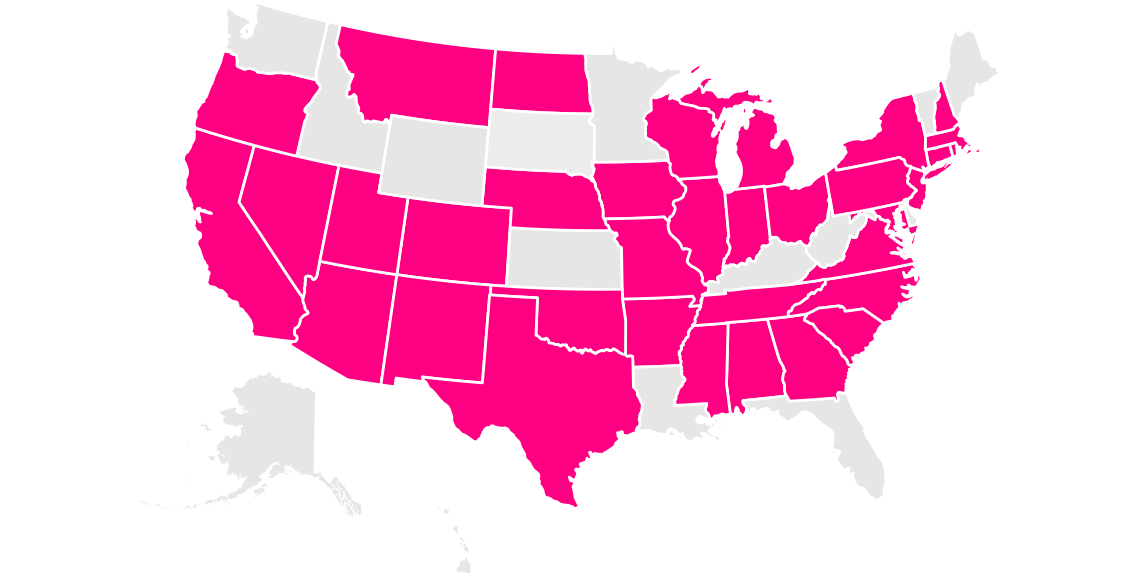 Arizona, California, Colorado, Connecticut, Georgia, Illinois, Indiana, Iowa, Maryland, Massachusetts, Michigan, Missouri, Nevada, New Jersey, New York, Ohio, Oklahoma, Oregon, Pennsylvania, Tennessee, Texas, Virginia, Washington, D.C. (not a state…yet), and Wisconsin.