Who's Responsible For Damages In Your Apartment?
Is it on you, or your landlord?
Picture this: You head home after a busy day at work, ready to curl up in your sweatpants, fuzzy socks, and cozy blanket. When you swing open the door to your apartment, you're shocked to see water leaking from your ceiling. Your couch, TV, and wooden floors are soaked.
Thoughts race through your head: How did this happen? Can my landlord help? Will this eat through my monthly budget?
In panic and confusion, you call your landlord. "Don't worry- I'll fix the burst pipe and pay for the wooden floors. You'll just need to cover your TV and couch," your landlord reassures you.
Why is your landlord responsible for just some of the damage?
Because when sudden, accidental things happen that damage your apartment and stuff, your landlord is responsible for fixing the structure of the apartment, whereas you (and your insurance) are responsible for covering the stuff you own.
Let's unpack that.
Who's responsible: You or your landlord?
A lease agreement is a contract, and maintaining a good relationship with your landlord requires each of you to hold up your end of the bargain.
Since you pay rent to use space – including walls, ceiling, floor, and any appliances included in your lease – your landlord is legally responsible to make sure they are in good condition.
So if your heating breaks, pipe bursts, or bedroom floor catches fire, your landlord is responsible for repairing the source of the issue as well as the structure. That's where landlord insurance comes in.
But when it comes to the items within your four walls, you're responsible, because they belong to you. If you flipped your apartment upside down, everything that would fall out is considered your contents.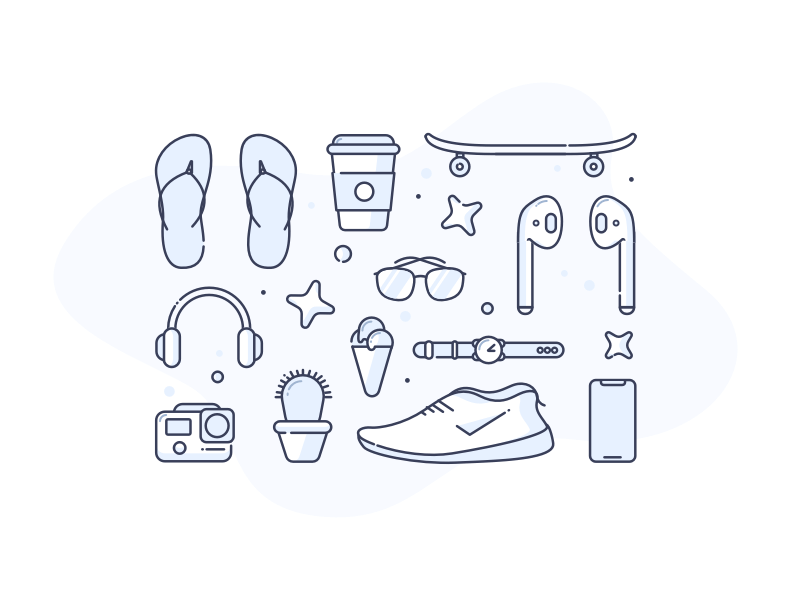 The good news is that you don't need to pay out-of-pocket for these sudden and accidental damages, as long as you know what does renters insurance cover. Your policy helps cover the cost of damaged things (minus your deductible, of course). So if a burst pipe destroys your TV, your insurer can help reimburse you.
Here at Lemonade, we see claims like this all the time. So we'll walk you through three common scenarios of theft, fire, and water damage and break down exactly what's covered by whom.
1. Apartment fire
Let's say your neighbor's candle-lit dinner goes terribly wrong. The resulting fire scorches the entire complex, leaving you no place to crash. Who's responsible for covering the cost?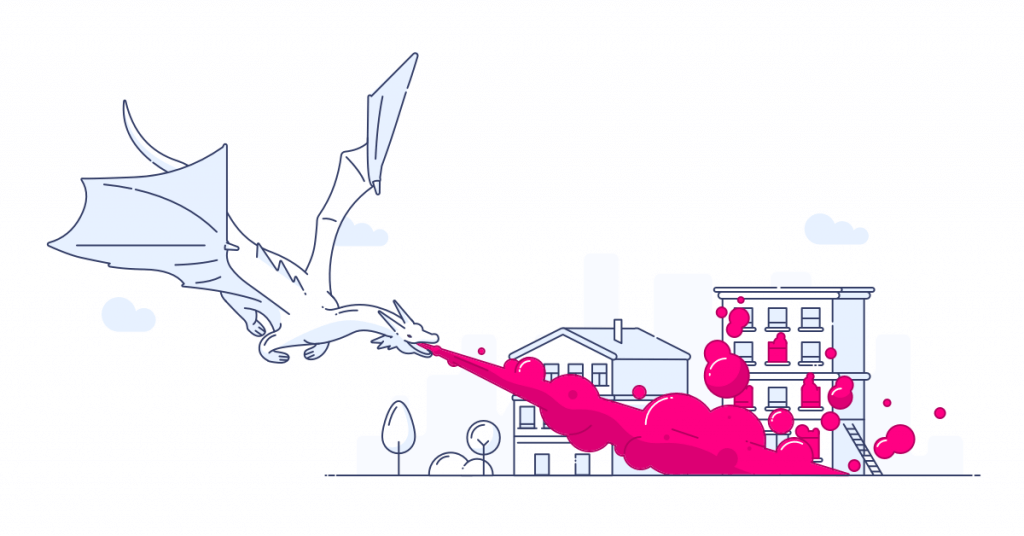 "The owner of your building is in charge of hiring contractors to repair the building and clean up smoke damage," explains Jonathan S., a Claims Experience Advocate at Lemonade.
On the other hand, you'll need to take care of the damage to your stuff, plus the cost to stay in a hotel or Airbnb until your apartment is livable again.
Luckily, renters insurance can cover the damages to your stuff and your temporary living costs. Depending on the cause of damage, you might even be compensated for food loss. Known as 'loss of use,' this type of coverage may even take care of the extra $$ you have to spend on food, laundry, and even pet boarding. "These situations are far more common than most people think, until it happens to them," Jonathan S. points out.
2. Theft from your apartment
If a thief breaks into your apartment and snatches your valuables, rest assured that your renters insurance policy covers theft. In fact, 42 percent of renters insurance claims we see at Lemonade are theft-related!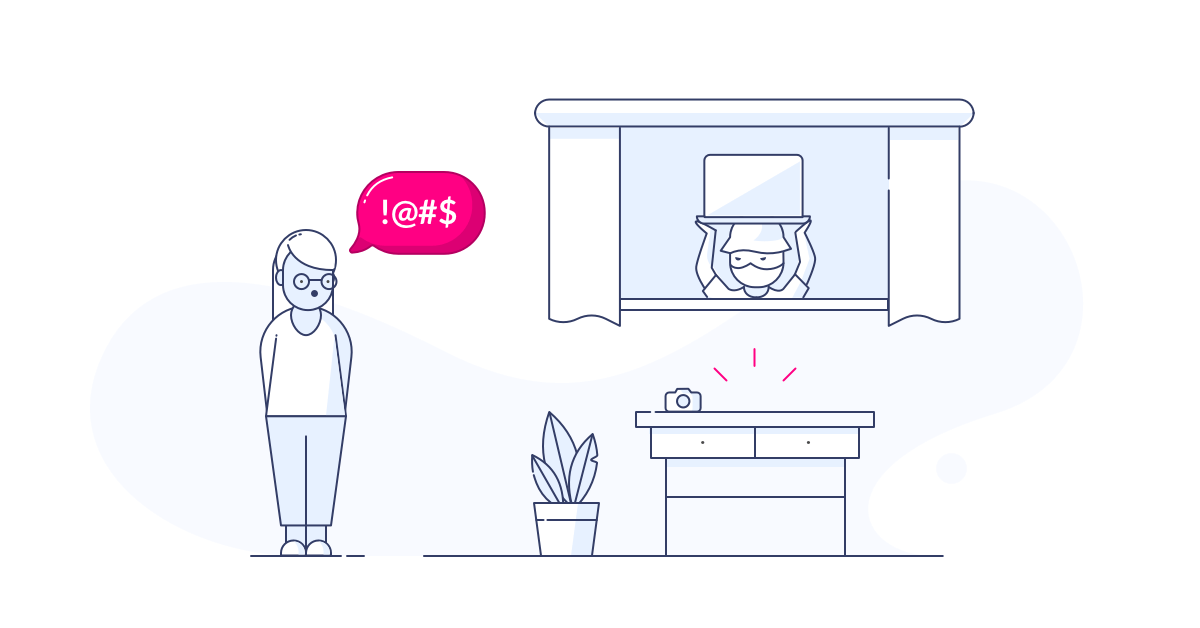 Whether your laptop, TV, or ukulele gets swiped, your policy can help reimburse you for your loss. Take note that if your jewelry or musical instruments are on the pricey end of the spectrum, you may need to get Extra Coverage for them, which will also cover you in the event of accidental damage or mysterious disappearance, with no deductible. This is also known as 'scheduled personal property,' in insurance-speak.
But what happens if said thief kicks your door open, shatters your window, or breaks through your window screen? Your landlord is required to fix those damages.
3. Bathtub overflow
Your upstairs neighbors leave their bathtub running a bit too long. The overflowing water seeps through the ceiling, causing damage to your ceiling and bath mat. Who's responsible for the damages?
If you thought the landlord is responsible for the ceiling, and you're responsible for the damaged bath mat… you thought wrong.
The bathtub bandit is responsible for the damage they caused, and their renters insurance policy will help cover the cost of the ceiling and bath mat. "That's because renters insurance also covers damages you're responsible for causing to others," explains Levi S., an Underwriter at Lemonade.
But if you want to file a claim with your own insurer, that's okay. Sometimes your own renters policy will cover the damages, and then your insurer will collect those payments back from the liable party.
What to do if your landlord doesn't cooperate
What if your landlord refuses to fix damages they're legally responsible for?
Most landlords would never do this- they'd take responsibility and fix the problem. But if you find yourself in this pickle, you have several rights as a renter that protect you. Here are a few things you can do:
1. Formally communicate with your landlord about the issue. Keep a record of every conversation you have, just in case.
2. Seek legal advice. If you don't see any results, you have the right to sue your landlord. Since hiring a lawyer can be expensive and hard, we suggest searching for someone local with experience in landlord-tenant matters.
3. Refuse to pay rent. If you're not prepared to take legal action just yet, you may be able to withhold paying rent for the time your place is uninhabitable, depending on where you live. But before you turn off auto-pay, just make sure to check with a lawyer first.
No two claims are exactly alike
While we've laid out a few pretty common situations, as Lawrence L., a Claims Experience Specialist at Lemonade tells us, there's something to keep in mind about claims:
"Like a snowflake, no one claim is the same as the next."
If you have a question about a specific situation, feel free to reach out to our customer experience team at [email protected], and we'll be happy to help.
That way, if one of these disasters ever happens to you, you'll be fully prepared, recover the damage to your apartment faster, and be back to curling up in your sweatpants, fuzzy socks, and blanket in no time.
When it comes to your relationship with your landlord, communication is key. That's why it pays to know what your insurance policy covers, as well as your rights in other delicate scenarios—like what happens if the landlord decides to sell the rental property.
Which states currently offer renters insurance?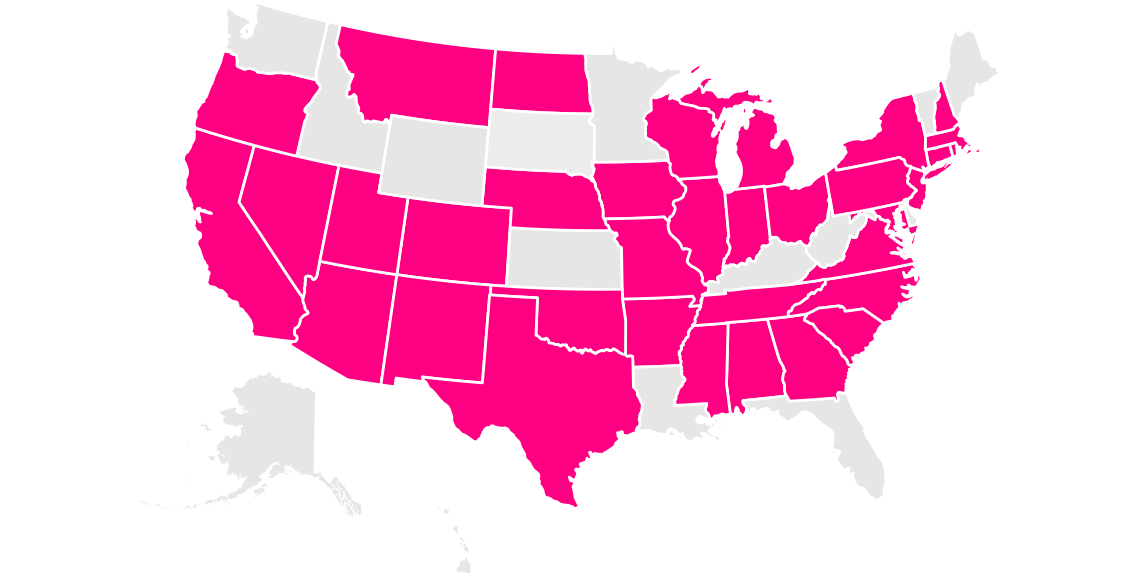 Arizona, Arkansas, California, Colorado, Connecticut, Florida, Georgia, Illinois, Indiana, Iowa, Maryland, Massachusetts, Michigan, Missouri, Nevada, New Jersey, New Mexico, New York, Ohio, Oklahoma, Oregon, Pennsylvania, Rhode Island, Tennessee, Texas, Virginia, Washington, Washington, D.C. (not a state… yet), and Wisconsin.
A few quick words, because we <3 our lawyers: This post is general in nature, and any statement in it doesn't alter the terms, conditions, exclusions, or limitations of policies issued by Lemonade, which differ according to your state of residence. You're encouraged to discuss your specific circumstances with your own professional advisors. The purpose of this post is merely to provide you with info and insights you can use to make such discussions more productive! Naturally, all comments by, or references to, third parties represent their own views, and Lemonade assumes no responsibility for them. Coverage and discounts may not be available in all states.