Insurance is confusing. Despite it being one of the most basic, worthwhile, and inexpensive investments you can make in your efforts to adult, you may be putting it off because of how complicated it is.
So we asked our favorite experts – the humans of Team Lemonade – to demystify the most confusing parts of your renters insurance policy. 
Here's what we learned you could be getting wrong:
1. Retroactive coverage is not a thing
If a night out ends with the news that your winter coat disappeared from coat check, you can open your Lemonade app and be reimbursed in record time. But if you need to purchase a policy in order to file a claim, you're out of luck.
Your policy only covers you for losses that occur after the start date of your policy. Which means, you can't buy a policy after something happens – you have to have a policy in place for exactly these types of situations. If this isn't your first insurance policy this one may be obvious to you, but if you're new here, welcome! You can get a policy in two minutes in the top right corner.
Now that we know retroactive coverage is not a thing, let's refresh on the basics of renters insurance: It can reimburse you if something bad happens to you or your stuff (read: phone, laptop, watch, bike, etc.) – minus your deductible, of course. 
What does 'something bad' mean? Things like theft, fire, vandalism, some types of water losses, windstorms, and others. Here's a full list of these, 'named perils':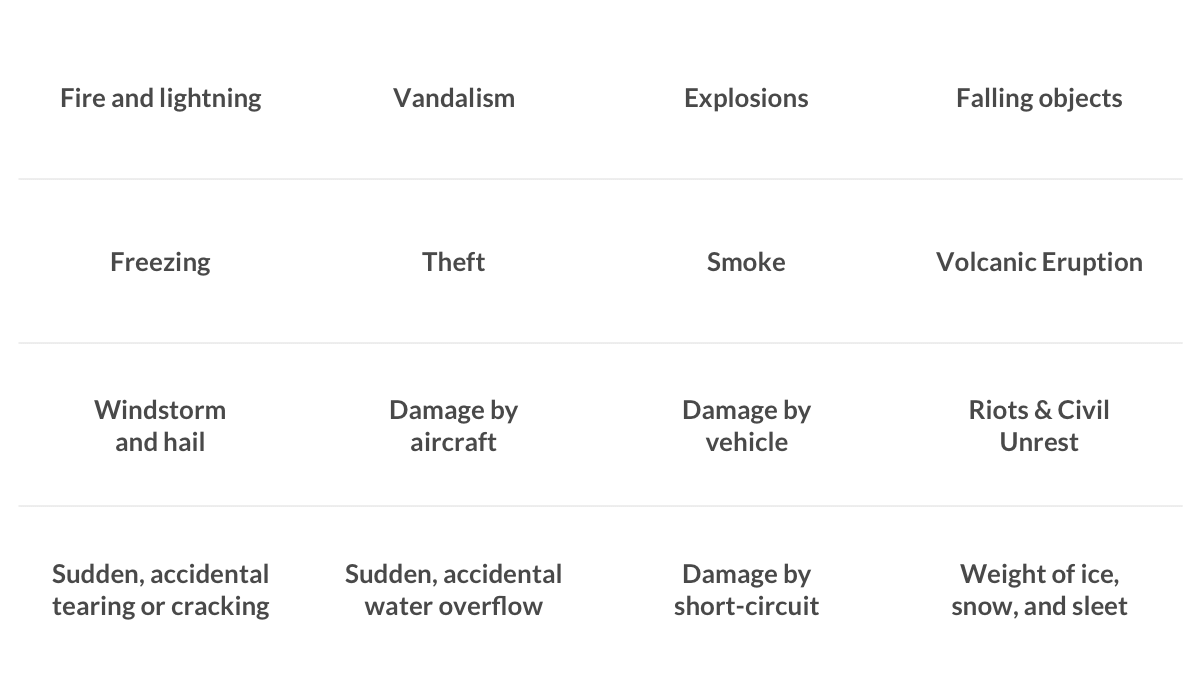 Your policy also covers temporary additional living expenses if your place becomes unlivable due to one of those bad things listed above. 
So what happens if something bad happens to the apartment you're renting?
2. That broken window is not your property
That's because it's not really your window. The property you live in is called the structure, and since it belongs to your landlord, it's not covered by your policy. When you're renting, you're getting coverage for your personal property, (among some other great things like fire, bad weather, plumbing problems, and theft and vandalism). So, if you were to tip a roofless version of your place upside-down, whatever falls out would be your property and would be covered.
So what happens if a window breaks? Your coverage might kick in if the damage is a result of fire, smoke, or explosion (yikes!) because these are listed perils in your policy. But if a window breaks as a result of a dance party gone rogue? We can't help you (unless you want a less embarrassing explanation to share with your landlord… we might be able to help you with that).
What if a burglar smashes a window and steals your stuff? Your stuff will be covered under your policy, but the window would still be your landlord's responsibility, and would likely be covered under their own landlord policy they've taken out for the structure.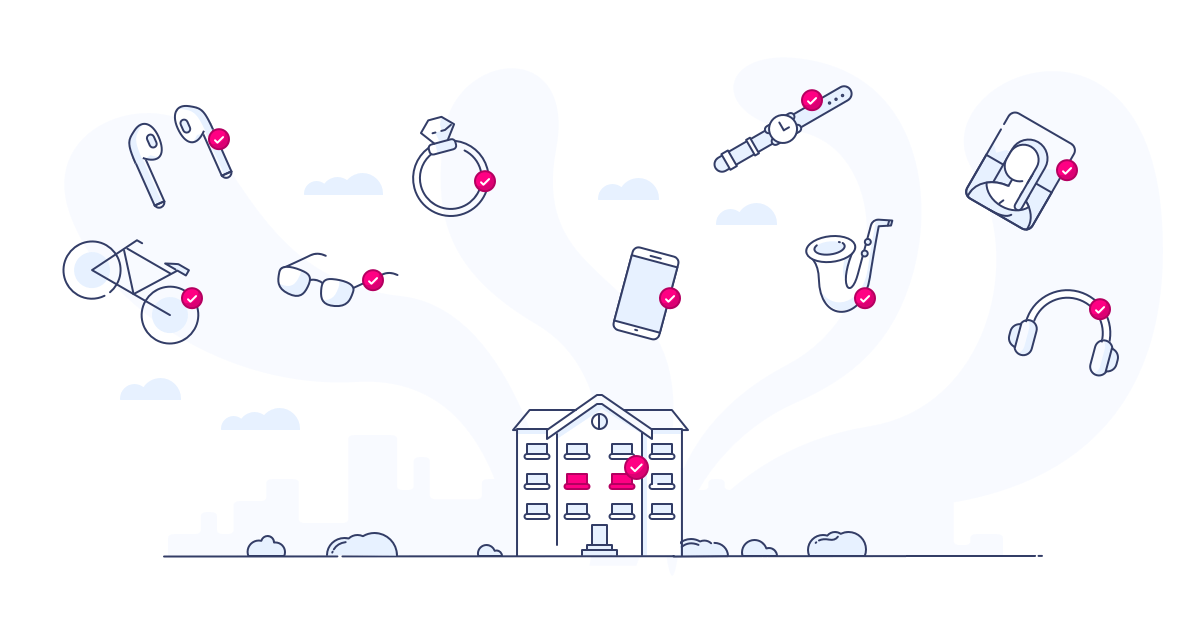 3. Your roommate's property is not your property
One lease, one monthly check to the landlord, one renters insurance policy? Nope. If your roommate's things are damaged, lost, or stolen, your insured-self, unfortunately, can't come to their rescue. You may be splitting a grocery bill, but you'll need to tell your roommate to get their own policy.
Does relationship status matter here? Yes! If you're married to your roommate, you're considered related, so you're both automatically covered under your renters insurance policy. The same is true if your roommate is your sibling, parent, or child.
Adding a member of your fam to your plan is easy, and won't cost you a dime. They'll be considered a "Named Insured," which is insurance-speak for someone who is implicitly included in the policyholder's plan.
Haven't made it down the aisle yet? If you're living with a significant other or moving in together, add your partner to your insurance policy as an 'additional insured.' Note: this will come at an extra cost.
4. Loss of use is not a bonus
Loss of use? Let us explain. Renters insurance can cover not only the damages to your stuff, but also your temporary living costs if a disaster displaces you from your home. This type of coverage is known as 'loss of use,' and it may even cover the extra $$ you have to spend on food and laundry. Renters insurance, to the rescue.
One of the most commonly misunderstood things about loss of use coverage is that extra part. You're only eligible for costs that go above your regular housing and food budget, so you won't be compensated for hotel stays or meals that cost less than your monthly rent and grocery budget.
Jonathan, a Lemonade Claims Experience Advocate, describes it perfectly:
"Insurance doesn't let you profit off of disaster. It's designed to get you back to where you were before a catastrophe – no better, no worse."
Say you're living in an apartment in Brooklyn with $1,000/month rent, and your food and entertainment expenses are $500/month. It's the winter, and your pipe suddenly bursts even though it's well-maintained and protected from the cold. Not only were all of your clothing and shoes ruined, but you'll have to clear out for a week (and still pay rent).
Let's say you get a hotel room ($500), and pay for meals there ($250). Since you would have typically paid $375 per week ($1500/4 = $375), your insurance company will most likely reimburse you for the extra $625 you had to pay to relocate (hotel + increase in food costs).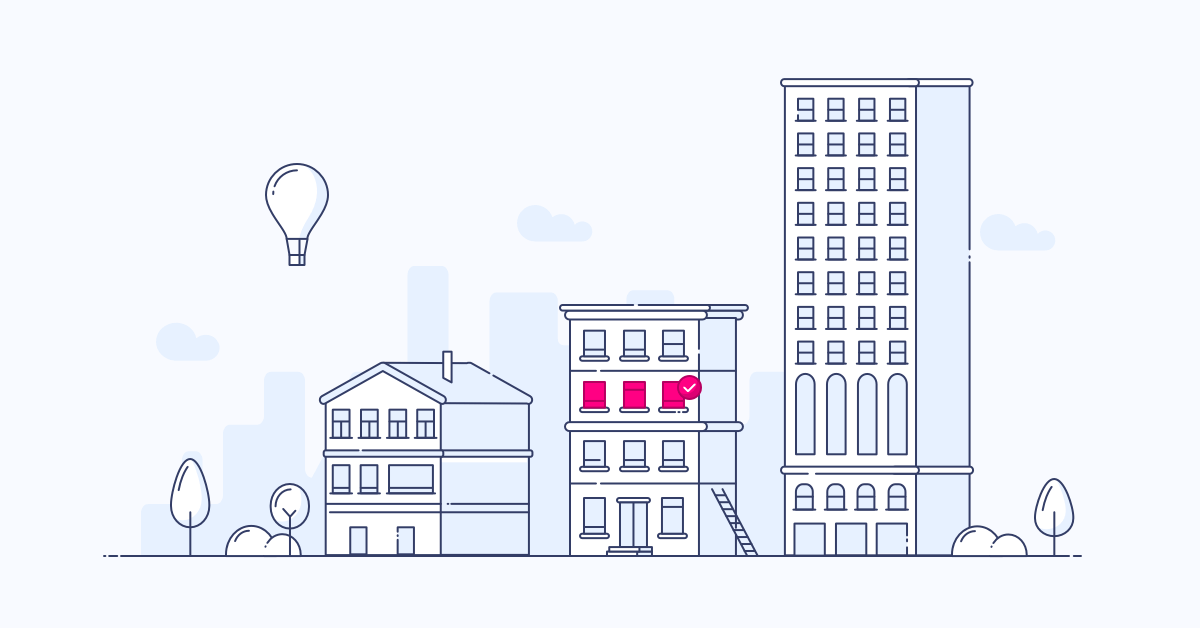 5. An electronics endorsement is not additional insurance
A renters insurance policy will cover your personal electronic equipment up to the amount you select for Property & Valuables when signing up. But your coverage is capped as part of something called the 'Electronics Limit of Liability.'
So if you buy a policy with a $10,000 coverage limit for personal property, the policy will only cover $1,500 of portable electronic items. But phones, laptops, and iPads have become an integral part of our lives, and they're easily damaged. That's why Lemonade allows you to increase your portable electronics coverage up to $6,000.
This is called an electronics endorsement, and you can adjust it to cover a higher total of portable electronics. ('Portable' is key here- things like your TV and speakers don't leave your house, but your iPad, phone, and laptop all do – so they'll need special attention.) 
Don't confuse an endorsement with Extra Coverage, though. This isn't extra insurance… you'll still have a deductible, so make sure to choose a coverage amount you're totally comfortable with.
To make sure you're getting enough coverage for your electronics, double-check your personal property coverage is sufficient. Otherwise, you could be left high and dry when disaster strikes.
Hey there, insurance pro
Still not feeling like an insurance pro? Don't worry, you don't need to be an expert on all things insurance when you have a team of experts you can rely on.
In the meantime, here's our ultimate guide to renters insurance coverage or scroll through our insurance dictionary to unscramble confusing terms.
Have more questions about renters insurance? Open up your Lemonade app, and ask AI Maya. Or shoot an email over to [email protected], and our CX team will get back to you as soon as possible.