Updated November 21, 2017: We just launched in Ohio!
Updated November 6, 2017: We just launched in Nevada!
Updated October 10th, 2017: We just launched in Rhode Island!
Updated September 18, 2017: We just launched in Texas!
Updated August 2, 2017: We just launched in New Jersey!
Updated May 10, 2017: We just launched in California!
Updated April 4, 2017: We just launched in Illinois!
November 2016: We're super excited to announce that following our amazing launch in New York, Lemonade is now on track to open up for business across the US by the end of 2017.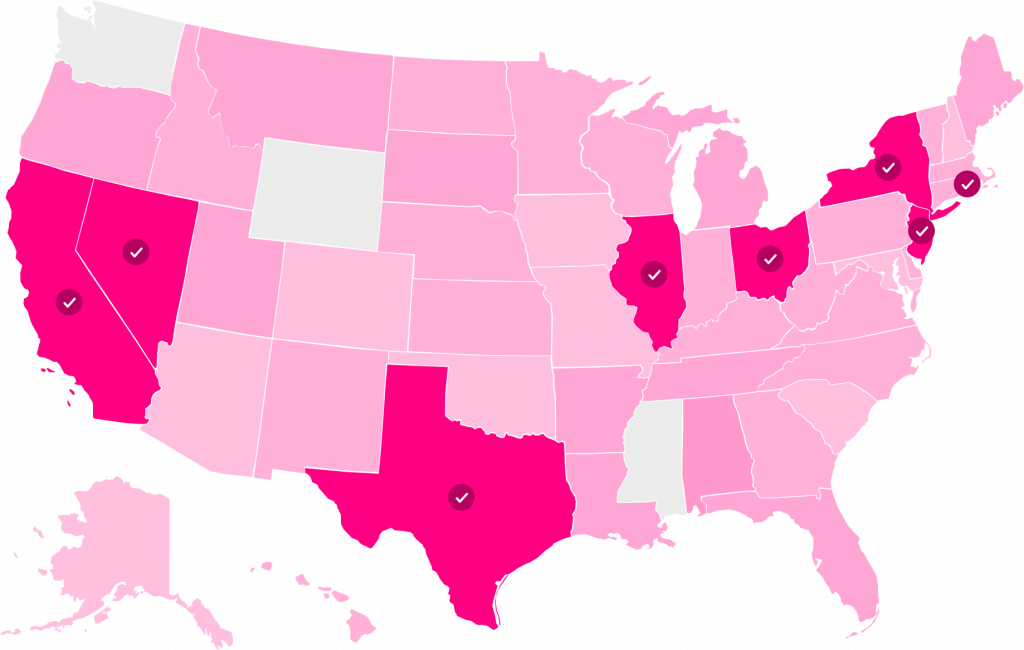 The overwhelming support we've been getting from people all over the country asking us to launch in their state really energized us to push our expansion plans earlier than we originally planned, so thanks folks!
In the coming months, we'll continue to release information about the first states where Lemonade will be available (you can sign up for updates at Lemonade Goes Nationwide). Due to regulatory complexities, Mississippi, Washington and Wyoming will have to wait a little longer, and will not be part of this expansion wave.
Lemonade was built with this kind of aggressive expansion in mind. Our products and technology were designed in a way that requires very little, if any, extra effort to support the different regulatory requirements from state to state, and the fact that we use bots and AI instead of brokers and agents naturally simplifies things.
The founder and chairman of the XPrize and Singularity University (and one of our founding board members) Peter Diamandis was spot on when he said that this kind of exponential growth can only be achieved when you move insurance from an infrastructure that is reliant on agents and paperwork into one that is built on bots and tech.
We invite you to track your state's progress and be the first to know when we get to your state!
In the meantime, happy holidays from all of us here at Lemonade.